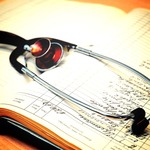 Medical malpractice cases almost always involve a bad medical outcome, such as serious injury or death. But a negative outcome in and of itself is not always caused by medical negligence. One of the most important considerations is whether the physician met the expected standard of care.
It is a somewhat common misconception that a negative medical outcome (or adverse event) is the same thing as medical malpractice. There is some overlap, but they are not synonymous.  A negative outcome from a procedure, especially when it is unexpected, merits further investigation. Your best chance to uncover the truth in such a situation is to have help from medical and legal experts who know what to look for.
If a doctor-patient relationship has been established, then the physician owes a duty of care to the patient. That duty is to give the patient the care and treatment that is consistent with what any other competent physician under the same or similar circumstances would give.  The treatments and method of diagnosis may differ, but they do need to exhibit a consistent level of competent care.
In other words, the doctor must deliver the level of care that other physicians with similar skills, training and certification would most likely give if they had treated you under the same circumstances. When a medical malpractice case goes to trial, the plaintiffs often rely on expert testimony provided by another physician, usually one with credentials similar to the defendant's.
There are several factors that make up the expected standard of care in a given situation. These can include:
The defendant physician's particular medical practice area
How the defendant physician's actions compare to similar physicians in his/her practice area
Whether or not the treatment occurred under exigent (pressing or emergency) circumstances
What facilities and equipment were available at the time of care
Is a Bad Medical Outcome Medical Malpractice?
Sometimes patients can suffer an adverse event, injury or negative medical outcome even if the doctor does everything exactly right. Such cases are tragic but do not constitute medical malpractice.  This is why it is a good idea to enlist the help of an attorney or law firm that understands the intricacies of Medical Malpractice and can help potential clients understand what happened and if there is a legitimate case to pursue.