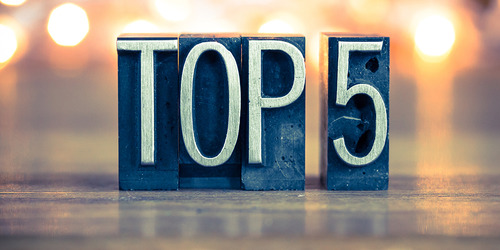 What Makes a Good Medical Malpractice Lawyer?
Top 5 Qualities of a Good Medical Malpractice Lawyer
Despite what you may have seen on billboards or in television commercials, there are no get-rich-quick schemes in medical malpractice litigation – and arrogance is a character flaw, not a strength.  In my professional opinion, these are the key qualities of a good malpractice attorney:
Humility. By humility, I do not mean fear or weakness, but a realistic understanding that medical malpractice litigation is deeply complex and requires maximum skill and ability. If some lawyer talked to me about "slam dunks," "big checks," or any other variation of that "show me the money" attitude, I would run the other way.
Confident courage. For clients and the lawyers they hire, medical litigation is stressful and relentless. The defense is well-funded, well-informed, and well-practiced.. In the face of such an enemy, it is easy to get discouraged and overwhelmed). Confident courage is the other side of humility – a lawyer who understands and is realistic about what he is facing, but willingly faces it because he believes in himself, is the lawyer for me.
Patient listening. A frequent pattern I see in medical malpractice cases is of  doctors who don't listen to their patients and consequently don't hear the key information necessary for an accurate diagnosis. The lawyers handling these cases are no different. The client is the most important person in any legal case. A lawyer who interrupts me, tells me what I'm thinking – or worse, what I'm feeling – or sees me as a case instead of a client, is not a lawyer I want.
Storyteller. Telling a client's story is the a major benefit of patiently listening to them. If, after telling them what happened, a lawyer cannot re-frame the events into a story all people can relate to, they are not capable of handling a medical case. For example, a doctor making the wrong diagnosis is almost always about not paying attention – something everyone understands – rather than failing to memorize or recognize signs and symptoms from a medical textbook. A lawyer who cannot see the difference will never be my lawyer.
Money. Though having money is not a characteristic so much as it is a circumstance, it cannot be ignored. Not only is medical malpractice litigation complex and difficult, but it's also quite expensive when done right. Hiring quality experts, running focus groups, and creating top-notch trial exhibits all cost money – and if the lawyer who wants my case doesn't have the means to do these things, then they are not the right lawyer.
If you or someone you love is in the unfortunate situation of requiring the services of a medical malpractice attorney, don't just call the first number you see on your television screen. Consider this advice from a seasoned professional, because choosing the right lawyer for you could be the difference between setting things right and digging yourself deeper.