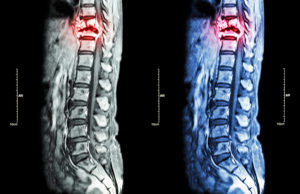 If you have been the victim of a spinal cord injury, it is essential to have a good Chicago medical malpractice attorney. The result of a spinal cord injury can be paralysis in the form of paraplegia or quadriplegia. Any form of paralysis is a life-altering condition. Modifications to your lifestyle, housing and transportation are usually necessary. In addition, constant medical care may be required. All these changes can add up to large sums of money.
Our Chicago spinal cord injury attorneys represent people who have suffered spinal cord injuries as a result of medical malpractice. Each situation is unique, and we begin our representation with a thorough review of the facts.
Our work often reveals errors made on the part of the doctor, nurse or hospital, which may include:
Incorrectly positioning a patient during surgery
Failure to monitor spinal cord function during spinal surgery or aortic aneurysm surgery
Improper chiropractic spine manipulation
Failure to immobilize spine following trauma
Failure to recognize spine fracture or dislocation after trauma
---
What Is Spinal Cord Injury?
Spinal cord injury (SCI) is damage to the spinal cord that causes a loss of functionality such as mobility or feeling. Spinal cord damage can be caused by trauma such as a car accident, a slip-and-fall or a gunshot. It can also be caused by diseases such as polio, multiple sclerosis, spina bifida, and Lou Gehrig's disease (amyotrophic lateral sclerosis — ALS). Spinal cord injuries can also be the result of automobile and motorcycle accidents, falls down stairs, gymnastic injuries, diving accidents and trampoline accidents.
Types of Spinal Cord Injuries