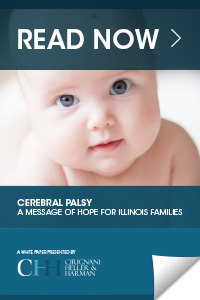 CEREBRAL PALSY: A Message of Hope for Illinois Families
Read our White Paper
PARÁLISIS CEREBRAL: Un mensaje de esperanza para las familias de Illinois
Lea Nuestro Libro Electrónico
A Distinctive Legal Team For
Your Unique Injury Claim
Our attorneys include experienced physicians who are also skilled lawyers:
Dr. Stanley Heller is a board-certified cardiologist.
Dr. Stu Perlik is a board-certified neurologist.
Attorney James Harman is a former registered respiratory therapist.
Our medically-trained lawyers can look at an X-ray or an MRI report and see key evidence that might otherwise go unnoticed. We know exactly how to examine a wide range of cases critically and create convincing arguments on behalf of our clients.
Every medical malpractice case requires expert testimony. With physicians as part of our Chicago-based legal team, your case benefits from in-house expertise and a deep network connecting our law firm to the most talented and knowledgeable medical experts in the world.
Discover Your Legal Options Now
If medical negligence has affected your life or that of a loved one, you have legal rights you should discuss with our lawyers. You should not face the hardships of recovery alone, with limited resources.
We can stand up for you anywhere in Illinois and maximize the compensation you deserve for medical expenses, lost wages, pain and suffering, other hardships, and wrongful death benefits, if necessary.
Speak With One Of Our Attorneys
Please call us at 312-346-8700 to schedule a free consultation and case evaluation. We cover all upfront legal costs for our clients, and we only collect a fee if we win compensation on your behalf.
Latest from Our Blog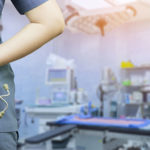 Patient Safety at Risk in 7 Surgeries Prone to Doctor Errors
February 23, 2018
-
Surgery isn't an uncommon event for people in the United States. Almost everyone either has had some form of surgical procedure or knows of someone who has. Some of these procedures are not necessary but can lead to an enhanced quality of life. Other surgeries, however, are potentially life-saving or prevent significant disability. Some such surgeries are emergency in nature,  No surgical procedure is free ... continue reading.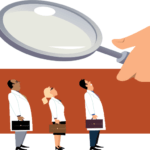 How Do I Find a Good Doctor?
January 19, 2018
-
At different times you may have asked yourself, "How do I find a good doctor?" Finding a good doctor is one of the most important things we do. Often our search begins by asking our friends, trusted family members, and even our co-workers for their thoughts. That is a great way to start, but our experience has shown that some additional research is always a ... continue reading.
In-Depth: Malpractice Articles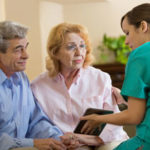 The Importance of Informed Consent
-
Informed consent is critical to patient safety. To make the best decision regarding your own health, you should be provided with all available information about your situation. Asking questions is important. However, in the middle of a health crisis, it can be hard to remember. Focusing on asking the right questions shouldn't be your first concern getting well should. Doctors are more than adequately trained to ... continue reading.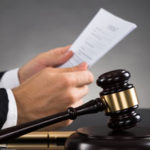 Study reveals medical malpractice "tort reform" is ineffective
-
Capping the amount of damages a patient can recover in a medical malpractice lawsuit does not lower healthcare costs or improve patient safety, according to a recent study. New research out of the University of Illinois shows that limiting the ability of juries to decide medical malpractice cases does not lower healthcare costs. The cost of healthcare has been one of the most dominant areas ... continue reading.