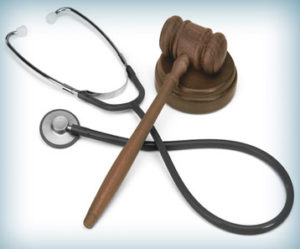 If someone you know has been a victim of abuse or neglect in a nursing home, you should look for an experienced Chicago nursing home abuse lawyer to represent them. At the Chicago office of medical malpractice law firm of Cirignani, Heller and Harman, LLP we understand the upsetting nature of seeing your loved ones abused in the hands of someone you thought you could trust. Each Chicago nursing home abuse attorney at our law firm will stand up for your loved one and will diligently work to recover the monetary compensation they deserve for their injury.
In Chicago, as people age or require extra medical assistance, they may opt to entrust a nursing care facility or nursing home for their care. Nursing care facilities are supposed to be a safe haven that provides a relaxing home environment combined with healthcare management. This allows a patient to live onsite and have a nursing care provider onsite to assist them 24 hours a day. In either case, the caregivers are supposed to be there to provide the needed attention and care that your loved one may need.
If your loved one has suffered any of the following while in the care of a nursing home in Chicago, they may be a victim of nursing home abuse.
Contact a Chicago nursing home abuse attorney at Cirignani, Heller and Harman, LLP if you notice any of the following conditions:
Failure to supervise residents or staff
Bed sores or decubitus ulcers
Broken bones
Malnutrition and dehydration
Bruises
Sexual abuse
Physical assault by staff
Verbal abuse
Intimidation or bullying
Having an experienced nursing home abuse attorney is absolutely necessary to build a good case against the nursing care facility. At the law office of Cirignani, Heller and Harman LLP, you will work with a Chicago nursing home abuse lawyer who will work aggressively to build a good case to help your loved one get the justice that they deserve for their specific nursing home abuse case.
Don't let the nursing home get off easy. Fight for justice.
Call the law offices of Cirignani, Heller and Harman LLP today!
Contact An Experienced Nursing Home Abuse Lawyer in Chicago
If you have suffered a serious injury caused by nursing home abuse, or a loved one has been seriously injured or died, we invite you to contact our firm and talk to one of our physician attorneys about whether a lawsuit would protect your best interests.