Nursing Home Neglect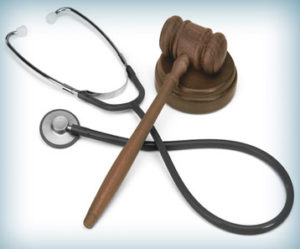 When you place a loved one in the care of a nursing home, you expect the best living conditions, treatment, and care from the nursing staff. Unfortunately, too many cases of nursing home neglect happen daily throughout Illinois and the rest of the country.
Nursing home negligence can result in serious injuries and sometime even death. If you believe that your loved one is a victim of nursing home negligence, contact an experienced nursing home lawyer in Chicago who can investigate the situation and take immediate action to prevent further abuse.
Some of the injuries that can occur from nursing home negligence include:
Unexplained bruises, cuts, or burns
Bedsores or frozen joints
Rapid weight loss or weight gain
Frequent Falls
Improper Medication
Physical Neglect
At the Illinois Law Firm of Cirignani Heller & Harman LLP, we strongly believe that a nursing home resident and/or the elderly have the right to proper care, the right to proper treatment, and the right to compensation when that care or treatment is denied or abused. Our skilled team of nursing home attorneys have helped numerous nursing home victims pursue compensation for their injuries through claims and lawsuits throughout Illinois and nationwide.
Experienced Nursing Home Neglect Lawyers in Chicago, Illinois
Our Chicago nursing home lawyers will take immediate action and do everything possible to have the responsible party held liable for their actions. If you or a loved one fall victim to nursing home negligence, please contact our Illinois nursing home neglect lawyers today.
Contact us by phone at 312-346-8700 or through our online contact form.