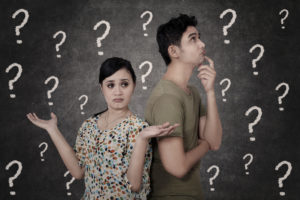 You may have seen ads on TV or on billboards for medical malpractice lawyers and their firms.  You may have heard of someone who was part of a medical malpractice lawsuit. You may even have heard people on the news discussing medical malpractice.  This all may lead you to ask: "What is Medical Malpractice?"
What is Medical Malpractice?
Medical malpractice is complicated. The standards for proving a medical malpractice case are much higher than most victims expect. A medical malpractice lawsuit is also very expensive to take to court.
A mistake by a doctor or hospital signals that something is wrong, but a bad outcome from a hospital visit or medical procedure doesn't mean there is medical malpractice. Nonetheless, a bad outcome is worth looking into to improve patient safety overall and to compensate victims when the standard of care has been broken.
There are basic criteria that must be met to file a medical malpractice lawsuit. These criteria are what a lawyer will look at in order to determine if you have a case that can be successful. Here's a general overview:
Damages – There must be some form of significant and quantifiable damage to you. It varies from state to state as to how an attorney can assess the damages. A good rule of thumb, however, is that the damage needs to be $250,000 or more.  This is calculated by considering things like potential lost wages, new medical costs incurred by the injury, or costs to adapt to the injury if it is irreversible.
Standard of Care – Was the standard of care breached? A better way to say that is: Were the rules for how a doctor should treat you as a patient broken? This can be a difficult part of the case. It takes medical expertise to determine what standard of care applied to your care, and how the healthcare provider fell short of that standard.  This is also one of the big reasons medical malpractice lawsuits are expensive.  The law requires that expert medical witnesses testify in these cases and hiring those experts costs a lot of money.
Causation – This means that a doctor-patient relationship can be established. It also requires that care provided by the doctor and/or hospital fell below the standard of care that should have been expected. Finally and most importantly the failure to meet the standard of care must have resulted in or caused your injury.
This may all seem overwhelming, especially if you are dealing with a difficult loss or injury. This is why you should consult with an attorney if you think you have a case. Most attorneys who take medical malpractice cases take them on a contingency fee basis.  Which means you don't pay anything upfront and they only get paid if they bring your case to a successful outcome.
Attorneys familiar with medical malpractice claims can provide victims with strong support and guidance throughout the process. They can help you trace the chain of events in your care, speak with experts who can identify errors and calculate the damages that you have suffered as a result of the mistake.