It is a terrible moment for anyone when they have to consider the fact that their doctor, surgeon, or other medical professional has made a mistake. It is all the more unfortunate because that mistake has likely had a shattering effect on the lives of the victim and their friends and family.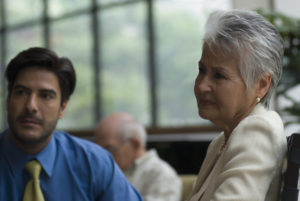 Whatever the case may be, victims of medical malpractice face new and difficult realities. From permanent disabilities or disfigurements to the death of a loved one their old version of "normal" is shattered. On top of these negative effects, there are very real and very expensive financial hardships associated with the mistake that was made. All of this can make for a very overwhelming "new reality" for victims.
At some point, people who find themselves in these situations will want things to return to how they were before.  They may want justice. They may want accountability. They may want relief from the financial hardship they have been subjected to.  It could very likely be some combination of all of this that they are looking for. Unfortunately, this is just the start of a very difficult process.
Good attorneys will act as guides for their clients.
Proving that medical malpractice caused injuries is where attorneys come in.  Good attorneys will act as guides for their clients. They will guide their clients through an overwhelming and complex process in the most thorough and efficient way possible. Beginning with helping them understand whether or not they have a case that can proceed.
First, the attorneys will look at what the injury in the claim is. Any injury that results from medical malpractice is unfortunate.  However, not all injuries can justify a medical malpractice lawsuit because of the time and money it would cost to try. Medical malpractice cases generally cost in excess of $150,000.  They also can often take over 4 years to resolve.  A good attorney will be upfront with their client and let them know this and save them from adding more stress to the tragic events they have already suffered.
If, on the other hand, there is enough injury to proceed, the attorneys will help their clients understand if the medical professional that injured them is liable for the injury. They will look at what happened that caused the injury.  They will look at what the doctor did differently than what they should have done in the situation. This is sometimes called identifying the standard of care.  When a doctor or other hospital staff deviate from the standard of care they owe to a patient, they can be held liable for the injuries caused by that deviation.
Good attorneys will take the time to help their clients through this process.
Another important factor that good medical malpractice lawyers will investigate is whether their clients knew what the doctor was going to do and had agreed to the treatment.  This is known as informed consent.  Patients should always know what their doctor is going to do.  They should know the potential risks and side effects of the procedure or treatment. Patients should also have a reasonable time to make the decision whether or not to proceed. If patients are not given this information or time a doctor or hospital can be liable for the injuries that result.
All cases are different. The legal process can seem overwhelming and very frustrating to victims at a time when they are struggling to make sense of what has happened.  Good attorneys will take the time to help their clients through this process.  They will have the expertise and ability to help potential clients understand the situation and the decision whether to proceed or not so that they are confident and can move on.