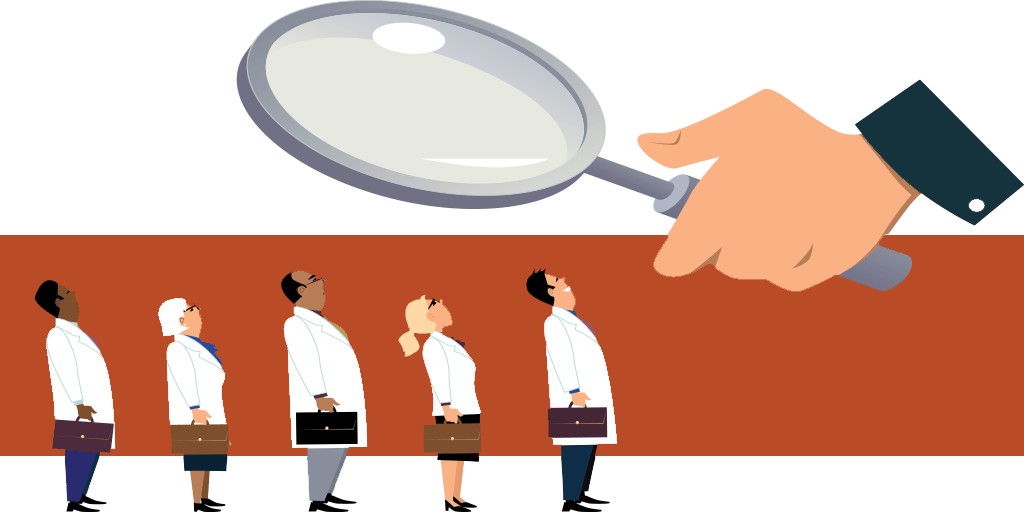 Finding a good doctor is one of the most important things we do. Often our search begins by asking our friends, trusted family members, and even our co-workers for their thoughts. That is a great way to start, but our experience has shown that some additional research always yields better results. We are not talking about picking up the "Best Doctors" lists you find in many popular magazines, newspapers, or websites – such lists are too often one doctor patting his or her best friend on the back, not about the quality of care they actually provide. Instead, look for sources of quantitative data, or data that gives you a picture of how a doctor goes about his or her job. So how do you find the data you need?
These are a few ways you can start:
Start with your insurance
If you can't afford a doctor, you won't be able to see him or her when you need to no matter how good they are or who recommended them. So start your search using your insurance company's list of approved doctors. Assess it based on their experience in handling your condition, their educational and professional background, and the things we discuss below. Narrow it down to three top choices and then call the doctor's office to confirm that they accept your insurance. If you are on Medicare, you can use the Medicare website to find doctors that accept Medicare.  No matter how you plan to find a good doctor you should always start by using your insurance as a guide.
Hospital affiliations and ratings
When you choose a doctor, you are also choosing the hospital out of which he or she is privileged to work. Your next step is to learn the hospitals. Again, though your insurance company or the Medicare website should provide you with this information, you can always get this info from the doctor's office as well. Look at the hospital rankings and see how they compare in safety and success for the type of medical care you need. You will find some hospitals that are great institutions, some not so much; some that are convenient for you, others less so. Make your decision with open eyes.
Find disciplinary actions and probation
There are a couple tools we recommend using to judge how good your doctor is at their job. First is the Surgeon Scorecard from ProPublica, We thought it was great a few years ago when it was released and we still do. It is limited to some of the more routine procedures that shouldn't have unexpected complications when performed by a surgeon that does so routinely. If your doctor doesn't get a good grade on there, it may be a sign to reconsider. A second place to look is The Federation of State Medical Boards. Here you can find information on a doctor provided by the state agencies that license and discipline doctors. Some of the info on these sites can be difficult to understand but they will give you the contact information for the state boards – and if all else fails, you can call them up and ask about your doctor.
Follow the money
Doctors can legally accept payments and samples from drug and medical device companies. Some doctors can get large payments from such companies. This doesn't necessarily pose a risk to your safety. It may, however, present a conflict of interest in which you are not the primary concern. Being informed allows you to ask them point-blank whether they are recommending a treatment because it's best for you, or because it's best for their pocketbook. The government collects information on how much money doctors get this way. That means you can be aware of who holds influence over your doctor. Our friends at ProPublica have a tool called "Dollars for Docs" that makes that information a little easier to find.
Go on a "First Date"
Your doctor is going to be an intimate part of your healthy lifestyle. If you don't want to see them, if they make you uncomfortable, or if you don't feel like they provide the care you need, then you won't get good care. Consider your first appointment with a new doctor like a first date. See if they meet your requirements to be your healthcare professional.  Here are some things to look for:
Do they listen to you? – A good doctor should listen to you describe your condition without interrupting.
Are your questions answered to your satisfaction? – You should come away from your appointment knowing more than when you went in.
Ask about his or her experience with your condition. All doctors need to learn. This learning should be under the watchful eye of someone with experience, and not on you. So, if your doctor doesn't have a lot of experience, ask him if there is someone in his or her practice he can seek out for advice.
How long did it take to get an appointment? – Generally speaking, a good doctor should get you in for a routine appointment within 7-10 days
Are same-day appointments available?
Were you in the waiting room for a long time? –

 

Your time is valuable too a good doctor will respect that.
Is the office staff respectful? –

 

Were they friendly and efficient? Good doctors will impress upon their staff the fact that the patient deserves to be treated with respect at all times.
Doing your due diligence is the best possible way to ensure you find a doctor who will provide you with the best possible care, and these guidelines are a great way to start.