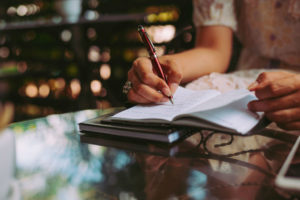 Avoiding doctor errors is something everyone wants to do.  After all, a visit to the doctor or a hospital is about feeling better, not worse.  Most of the time patient safety is a high priority for healthcare professionals. Unfortunately, there are times that mistakes are made and patients find themselves worse off than when they came in. The responsibility for patient safety is always on the shoulders of hospitals and doctors.   However, as a patient, there are some things you can do to help avoid a doctor error. Here are 8 items we like to call our Patient Safety Checklist:
Patient Safety Checklist – 8 tips to help you avoid a doctor error
Plan for your visit: Before your visit (unless it is an emergency) make a list of all the tests/scans/etc… that have been done and get copies if you can.  This will help your doctor have a better idea of what is going on.
Know your medical history: Genetics play a big part in our health. Knowing your medical history can provide valuable information to help your doctor make a more accurate diagnosis.
List your medications: Bring a list of all the medications you are taking. Your condition may be a side effect of them. This will also help your doctor avoid a treatment or prescription that could have a negative interaction with the medications you are taking.
Make a list of symptoms: When you recognize your symptoms write them down so that you don't forget any when you see your doctor.
Describe your symptoms: Be specific when you describe your symptoms.
Ask about "red flags": Ask your doctor what you should expect from your treatment and what "red flags" you should watch for that might signal something is wrong.
What else could it be?: Ask questions like "what else could it be?" and "should I see a specialist?" make sure you and your doctor feel comfortable with your treatment plan.
A second opinion: If you feel unsure about the diagnosis or treatment plan be open and willing to seek out a second opinion.
Please feel free to download the patient safety checklist below as a reminder of the steps you can take as a patient to avoid doctor errors.