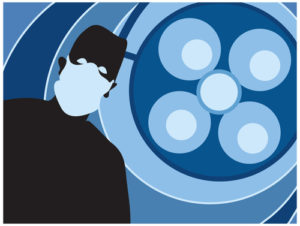 Patient safety should be the top priority of every hospital and medical professional. Unfortunately, it seems that when a procedure is not performed regularly by a surgeon the risk to their patient jumps significantly. For example, the national death rate from a knee replacement surgery is about 1 in 1000. Patients that have that surgery done at a hospital that does not regularly perform it are 3 times more likely to die than those that do perform it regularly.
A recent story on National Public Radio noted this issue and highlighted some positive steps a few of the countries leading teaching hospitals are taking to prevent these unnecessary risks to the safety of their patients.
Hospitals Set New Restrictions On Who Can Perform Risky Surgeries – http://t.co/p9BckNGOLH #PatientSafety

— CHH Law (@CHH_Law) July 14, 2015
According to the story U.S. News & World Report did an analysis of Medicare data and found that low volume hospitals were putting their patients at risk by performing these surgeries. Especially since, in many cases, patients would be able to have their procedure done at a high-volume hospital by traveling an extra 30 or so minutes.
The U.S. News report was taken to heart by three of the nation's leading medical institutions, Dartmouth, Johns Hopkins, and the University of Michigan. All three say that surgeons who do not routinely perform some complex, non-emergency, surgeries will no longer be allowed to.  Among the procedures listed are knee replacements, Hip replacements, bariatric surgery and some cancer and thoracic procedures.
So far it is only those three hospitals, though they hope that other institutions will follow their example.  In the meantime, as consumers of health care, what can we do to reduce our risk if we need to have a surgery performed? Since there is plenty of data to suggest that some surgeries are riskier in the hands of some surgeons vs. others, it would be nice to have a way to compare them.
Just last week, the team focused on patient safety at ProPublica announced that it is aiming to do just that with their Surgeon Scorecard. Using Medicare billing records they focused on in-patient stays between 2009-2013 and focused on 8 common elective surgeries. The 8 surgeries were chosen because they were generally performed on healthy patients and are considered to be low-risk procedures (read more about their methodology). In their own words, here is how they describe their work:
"Guided by experts, ProPublica calculated death and complication rates for surgeons performing one of eight elective procedures in Medicare, carefully adjusting for differences in patient health, age and hospital quality. Use this database to know more about a surgeon before your operation."
Using the data available from Medicare they have put together this tool to help you calculate your surgeon's performance and compare it with others nearby giving you, the patient, the information you need to make an informed decision in your best interest.
To use the Surgeon Scorecard tool, click the following link and then bookmark it in your browser for future reference: https://projects.propublica.org/surgeons/  
Sources:
NPR, "Hospitals Set New Restrictions on Who Can Perform Risky Surgeries," Jack Rodolico, July 6, 2015
ProPublica, "Surgeon Scorecard," Sissi Wei, Olga Pierce and Marshall Allen, July 15, 2015
ProPublica, "How We Measured Surgical Complications," Olga Pierce and Mashall Allen, July 14, 2015