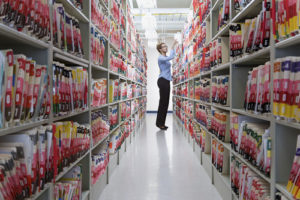 Patient safety is always spoken of in terms of being the most important factor in healthcare. After all, if the healthcare system can't keep its patients safe, any good individual doctors or nurses may have achieved is eliminated.
Research on harm suffered by thousands of patients every year suggests the current system is far from adequate. Studies point to hundreds of thousands of deaths every year caused by medical error or mistakes.
One flaw in our existing healthcare system is that it is difficult to obtain information in a systematic way.  This makes dealing with the doctors' errors and other types of medical malpractice very difficult.
With the exception of fully litigated medical malpractice cases, the details of most malpractice are buried by hospitals and doctors behind a wall, and virtually no information regarding these issues is disclosed.
And the U.S. lacks any comprehensive database of medical errors. That means it can be difficult to discern trends or identify problems until the result is significant harm or patient deaths.
In Denmark, medical malpractice claims are managed by a government-run system that provides compensation to injured patients. This system allows claims for amounts far below what would be economically viable in this country.
On the other hand, in some cases, it may not as fully compensate individuals for their injuries as may be possible in the U.S., but it does have one clear advantage over our treatment of these incidents.
Danish researchers are able to quickly search types of injuries and identify trends or situations that lead to malpractice. And this type of research can prevent future harm and provide a genuine improvement in patient safety.
It should be noted that since 2010 there has been a 17% decrease in hospital injuries according to a report released by the U. S. Department of Health & Human Services earlier this year. That is really good news. It means that many of the patient safety recommendations and improvements made by the government and hospitals in recent years are being effective
The troubling news in that report is that the rate has leveled off in 2014.  Now corrective changes needed to continue to improve will require more transparency and open communication.  about what goes wrong when patients get injured in the hospital.  It is difficult to correct harmful trends when you cannot even identify that there is a trend.
Sources:
probpublica.org, "How Denmark Dumped Medical Malpractice and Improved Patient Safety," Olga Pierce and Marshall Allen, December 31, 2015
Saving Lives and Saving Money: Hospital-Acquired Conditions Update. December 2015. Agency for Healthcare Research and Quality, Rockville, MD. http://www.ahrq.gov/professionals/quality-patient-safety/pfp/interimhacrate2014.html