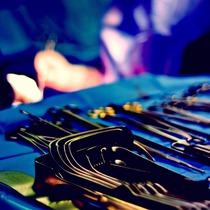 Any patient undergoing a surgical procedure can be frightened. No matter how routine an operation may be, there are still risks and the potential for complications to arise. When that patient is a child, the experience can be that much more upsetting for the child and his or her parents.
Researchers at Johns Hopkins have been investigating a particularly worrisome phenomenon in regards to children's surgeries. According to reports, a so-called "weekend effect" has put the lives and health of young surgical patients in danger. Researchers have observed an increase in the number of deaths and injuries stemming from operations performed on children over the weekends. Their study, published in the July 2014 issue of the Journal of Pediatric Surgery, confirms this trend and now people are trying to find out why this is happening.
The study examined about 440,000 pediatric operations over the course of 22 years. Investigators found that children who had operations on Saturday or Sunday were at a much higher risk of dying or experiencing complications when compared with children who had the same or similar operations during the week.
The study found that only about 30 pediatric patients over 22 years have died as a result of this "weekend effect." However, even one death caused by preventable errors or negligence is one too many.  According to the study's lead author, Dr. Seth D. Goldstein, if the weekend treatment had matched the weekday treatment during the studied years about 50 deaths would have been prevented.
The exact factors that contribute to higher rates of death during the weekend are still unclear. Some people suggest that hospital negligence, staffing issues, delays in care, limited testing availability and perhaps medical staff fatigue or inattentiveness could play roles in this increased risk.
Researchers are continuing to explore the "weekend effect" and hope to identify solutions to prevent more surgical accidents and complications from occurring. In the meantime, this study might provide some critical insight to patients and families who have been affected by a surgical error during a weekend procedure. According to Dr. Goldstein: "Parents should know that as providers of surgical care, we are not satisfied with excellence…We want these things to be never events."
Sources:
Futurity, "'Weekend effect' makes surgery risky for kids," Ekaterina Pesheva, July 2, 2014
New York Times "Weekend Dangers at the E.R.," Nicholas Bakalar, July 7, 2014
Journal of Pediatric Surgery, "The "weekend effect" in pediatric surgery — increased mortality for children undergoing urgent surgery during the weekend" Seth D. Goldstein MD et al, July 2014