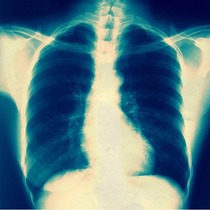 Why does transparency matter? We are a society that makes purchasing data based on research and comparison. We want to read others' reviews of services and service providers before we buy. We are genuinely curious about how well they performed the service. We think it is valuable to know how well their customer service was performed. If they claim high-quality standards, then we believe that they should meet them. We think it is important to know if the price advertised is the price you pay. Transparency in health care is one of those buzzwords that is thrown about when the Health Care industry is concerned about their image to the public. However, two incidents this month leave us questioning how committed they are to the idea of transparency.
Earlier this month, due to public outcry, the Centers for Medicare and Medicaid Services (CMS) committed to making its data on hospital mistakes data publicly available after removing public access to it last month (a change they denied they were going to make back in 2013). What is concerning is that not only did they remove access, but they didn't announce it. Before the data was removed the public could compare the quality of care at thousands of hospitals by seeing the number of hospital-acquired conditions that occurred at them. Hospital mistakes like infection rates and foreign objects left inside patients after surgery were among the list of things the public could compare.
Even as regulators and hospitals are receiving more and more pressure to be transparent regarding safety and pricing. The fact remains that the public is at a huge disadvantage when it comes to dealing with the healthcare industry.  Which is why this second incident, Peter Drier's experience, is so concerning. Peter was featured in a New York Times article this month because after successfully negotiating fees for a surgery he needed (so that he could pay in a timely fashion), he was surprised by a $117,000 bill from a doctor he didn't know.
He had no negotiating power because the service had been rendered and the bill had been created. In this case, his insurance agreed that he shouldn't have to pay because he had no idea it had happened or what was done. However, the insurance company did have to pay and this practice of drive-by-doctoring could have a profound impact on all of our insurance rates going forward. It is a very non-transparent practice that undermines the public trust in the healthcare industry at large.
More and more groups are becoming increasingly concerned with how the healthcare industry runs itself and how their lack of transparency is negatively affecting us. According to Gary Loveman, CEO of Caesars Entertainment and chairman of the Business Roundtable's health and retirement committee, Health Care "is a market where it is very hard to know what you are buying." That is why making the healthcare industry performance transparent and more routine was one of three recommendations they made in their report "Driving Innovation in the Health Care Marketplace", released earlier this month.
The worst side-effect of this lack of transparency occurs when people do not get the care they need because they can't identify the safety record of a hospital or healthcare provider, or they don't trust that they can afford the care they need to receive. Improved patient safety won't occur until safety records are publicly available for consumers to use when making their healthcare purchasing decisions. Healthcare costs won't come down until healthcare practices like "drive-by-doctoring" are eliminated so that consumers and insurers can be confident that they are getting what they pay for. The bottom line is this you can't have transparency without being… transparent.
Sources:
Business Roundtable, "Driving Innovation in the Health Care Marketplace" September 2014
IOM (Institute of Medicine). 2010. The Healthcare Imperative: Lowering Costs and Improving Outcomes: Workshop Series Summary. Washington, DC: The National Academies Press.
ABA Journal, "New York Times article on hidden hospital costs sparks calls for change, suggestions for consumers" Martha Neil, September 24, 2014
New York Times, "After Surgery, Surprise $117,000 Medical Bill From Doctor He Didn't Know" Elisabeth Rosenthal, September 20, 2014
USA Today, "Feds reverse course, will release hospital mistake data" Jayne O'Donnell September 7, 2014
American Association for Justice "Promote Accountability & Safety"