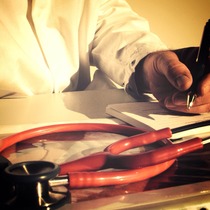 Whenever a person has to go to the doctor, it is likely that he or she has several questions to ask. What's wrong? How can I improve my health? What medications do I need, and are there side effects? How will those affect my family?
But before they even get to the doctor, there are several other questions that go unanswered until it is too late. The process of even finding a doctor is an incredibly important decision, but it is one that many people make without having all the pertinent information. The lack of publicly-available information regarding the patient health at a facility and accurate doctor ratings are proving to be serious issues that could be putting patients in jeopardy of receiving substandard care.
Despite the overwhelming developments in technology over the years, hospitals are still trying to update to electronic medical records systems and implement high-tech solutions in facilities all across the country. In addition, the accuracy of online doctor reviews and facility descriptions leaves much to be desired. We can go online and find endless data on cars, plumbers and kitchen appliances; but it is clear that the same information is not as available or reliable when it comes to doctors.
According to a recent poll, nearly 75 percent of consumers are not at all or only moderately confident in their abilities to find out the quality of care provided by area doctors. They are also not confident in the option to compare the quality of care at different facilities. However, about 71 percent of respondents to the survey say that they feel such information could improve the quality of care that is provided at facilities.
What this information tells us is that unless a person has a direct, personal referral to a doctor, he or she may not be able to accurately assess the level and type of care provided. Further, without a public, transparent reporting system, doctors may have less incentive to address negligent care practices. This creates a cycle of people working off inaccurate information to find a doctor who may have little motivation to improve the information that is publicly available.
What do you think? Would increasing public reports about the history and characteristics of specific doctor or facility improve the care that patients receive?
Sources:
Associated Press, "Before doctors check your vitals, check out theirs," Lauran Neergaard and Jennifer Agiesta, July 20, 2014
AP-NORC Center for Public Affairs Research, Finding Quality Doctors: How Americans Evaluate Provider Quality in the United States, July 17, 2014