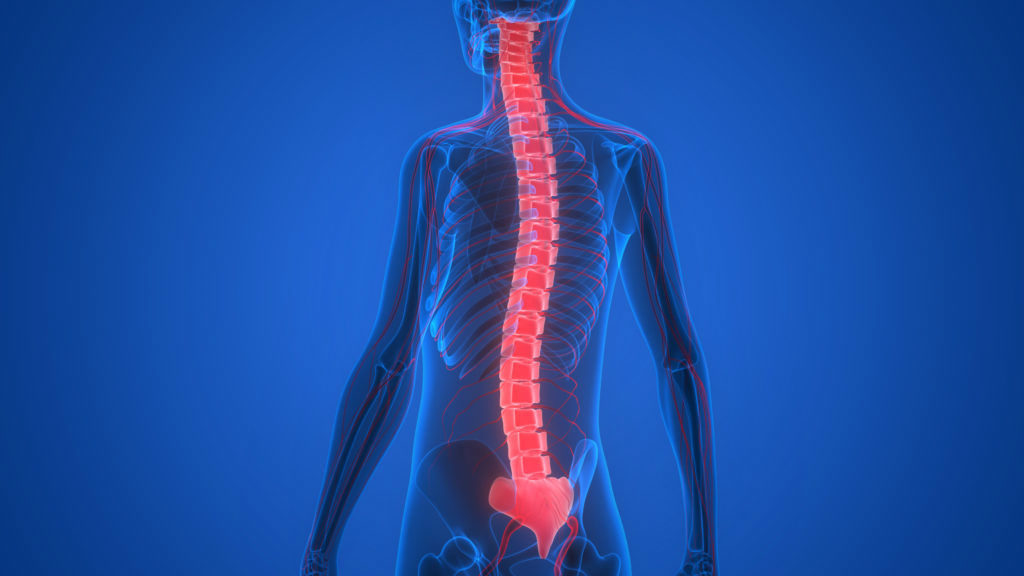 A spinal cord injury is a terrible event.  It will change victims' lives dramatically, leaving them to deal with problems like difficulty breathing, paralysis, and often bouts of severe pain.  Every year around 17,000 spinal cord injuries (SCI) occur in the United States. Unfortunately, 5% of those injuries occur as a result of medical/surgical procedures. These injuries are very serious, no matter how they occur. Accounting for 25% of documented cases they are one of the leading causes of paralysis.
Understanding the Spinal Cord
The spinal cord acts as the main thoroughfare that conducts the flow of information through our bodies.  All the smaller nerves that go to every part of the body and process the information that we touch, taste, see, hear, and smell connect to the spinal cord and then back to the brain.  It is also through the spinal column that our brains send the messages to our muscles and organs for them to do their jobs properly.
Damage to the spinal cord, then, is a significant problem as it affects the flow of information from our brain to the rest of the body.  If the damage is so severe that the spinal cord is broken or severed that means there is likely a permanent loss of communication between the brain and some parts of the body.  This is what leads to the lifelong impairments to sensory and motor functions in many victims.
 How Does Medical Malpractice Lead to Spinal Cord Injuries (SCI)
In a medical/surgical setting, it is often negligent care or misdiagnosis that leads to a spinal cord injury.
Anesthesia – If anesthesia is administered improperly during a procedure, there is an increased risk of epidural hematoma. This can result in lifelong spinal cord problems for the patient.
Emergency Care – Failure to recognize a spine fracture or dislocation after a traumatic injury (vehicle accident, sports injury, etc.) can lead significant and/or permanent injury, especially if the emergency care personnel fail to properly immobilize the spine/head/neck.
Surgery – During any surgery involving the spine the surgical team needs to pay close attention to the spinal column. Failure to keep the patient positioned properly, failure to monitor spinal cord function, distraction, or lack of appropriate training can all lead to critical errors that can leave the patient with serious lifelong injuries.
Chiropractic Care – Because so much of the care provided by chiropractors involves the spine they need to be vigilant in their procedures to prevent improper spinal manipulation.
What Happens If the Spinal Cord is Injured?
Since the spinal cord is the communication network for the body, it is a critical part of all bodily functions. Most notably it is involved in the body's movement, reflexes, and sensations. A spinal cord injury can result in any or all of the following complications:
Loss of Sensation – When the spinal cord is injured it cannot communicate properly with the rest of the body it can cause victims to experience pain, tingling (like when your foot falls asleep), or numbness.
Pain – Often, patients have surgery or other procedures performed on their back to relieve pain. If the spine is injured in the process it is possible that the pain can get worse than it was before.
Chronic Ailments – Victims of a spinal cord injury are more susceptible to chronic ailments and diseases like urinary tract infections, blood clots, broken bones, painful muscle spasms, osteoporosis, and pneumonia.
Peroneal Nerve Injury – Peroneal nerve injury is also known as foot drop. It is an injury that prevents a victim from lifting the front part of the foot causing it to drag on the ground. This makes it difficult to walk.  It may require a brace to hold the foot in its proper position.
Paralysis – if the damage to the spine is significant enough, the victim can be paralyzed.

Paraplegia – This is a loss of function in the lower part of the body, specifically movement or sensation, often resulting in difficulty in walking or the inability to walk at all. Other issues a victim of paraplegia may experience are bowel and bladder dysfunction, sexual dysfunction, and chronic pain.
Quadriplegia – This form of paralysis occurs when the damage is in the upper spine. In addition to the issues that a victim of paraplegia experiences, a quadriplegic may experience partial or complete paralysis in all the extremities (arms and legs). Quadriplegics may also have difficulty breathing and may need assistance (a ventilator).

Death – If the injury is severe enough, it can result in a patient's death.
Spinal Cord Injuries (SCI) and Medical Malpractice
A victim of spinal cord injury can expect to deal with mounting medical bills, the potential for lost wages, chronic pain, and dramatic changes in lifestyle and future earning potential.  If the injury is due to medical malpractice, victims can pursue a claim against the doctor or hospital responsible.  Our Chicago-based law firm, Cirignani Heller & Harman, LLP (CHH Law), works diligently for our clients to help them start to get their life as close to normal as we can.  We only take medical malpractice cases and that means we specialize in the needs of medical malpractice victims.
Our legal staff includes doctors, a nurse, and medical specialists some of whom are also lawyers.  We understand that victims of spinal cord injuries are facing increased medical costs, a lifetime of care, and adjustments to their living conditions.  Our goal is to hold those who have injured our clients accountable and seek compensation, through a trial or settlement, which will ensure that our clients can cover their medical expenses and plan for their future.
Spinal Cord Injury Infographic

Share on Social
[wp_social_sharing social_options='facebook,twitter,googleplus,linkedin,pinterest' facebook_text='Share on Facebook' twitter_text='Share on Twitter' googleplus_text='Share on Google+' linkedin_text='Share on Linkedin' pinterest_text="Share on Pinterest" icon_order='f,t,g,l,p' show_icons='1′ before_button_text=" text_position=" social_image="]
Share / Embed this Infographic