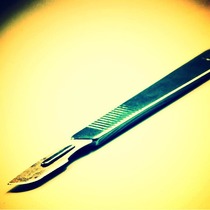 Every patient in the hospital should know that there is at least some risk associated with any medical procedure. There is really no guarantee that an operation or course of treatment will be completely safe or effective. However, people should be able to have reasonable expectations that medical staff will do whatever they can to keep a patient safe and minimize the risks of any procedure.
Unfortunately, mistakes are made far too often in hospitals across the country. Last year, Scientific American reported that studies have estimated that as many as 440,000 people are killed each year as a result of medical mistakes made in U.S. hospitals. This is about one-sixth of all fatalities in the country and makes medical error fatalities the third leading cause of death.
Medical mistakes are also referred to as adverse events, and they can manifest themselves in a number of different ways. A patient could get the wrong medication; a surgeon could perform an operation on the wrong body part; an infection could go untreated and cause irreparable harm; patients could also suffer permanent injuries if a member of the medical staff is reckless in their care.
Because so many of these adverse events go ignored, covered up or unreported, there are some patients and family members who never truly understand what caused an illness or injury in the hospital. Some studies suggest that only a fraction of preventable errors are actually recorded, which means that people are suffering or dying for reasons that are never fully explained.
A surgical error should be suspected whenever there is a bad outcome from a surgical procedure but it takes an experienced attorney who knows medical cases to be able to piece together what happened and to be able to determine if there really was a surgical error that can be characterized as malpractice. It is not easy necessarily to identify malpractice, sometimes doctors and hospitals try to cover it up, and it takes a certain skill and not only lingo but medical expertise to sort things out and identify what really happened.
With legal support, victims of a medical error and their families can trace the chain of events in a person's care, speak with experts who can identify errors and calculate the damages that have been suffered as a result of the mistake. This may all seem overwhelming, especially for those who are dealing with a difficult loss or injury. However, attorneys familiar with medical malpractice claims can provide victims with strong support and guidance throughout the process.