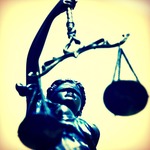 Our Law firm looks at two primary factors when we help a potential client determine if they have a valid medical malpractice lawsuit. The first thing we try to determine is if the doctor failed to meet the standard of care the victim should have received.
Then we look at the injury to determine if there is enough of an injury to the victim to warrant a lawsuit.
We understand that the decision to sue can be a difficult decision to make.  So we want to be sure that they have had a chance to consider all the factors.
Liability
Did your doctor break the rules of his/her profession? If they have not broken the rules of their profession the lawsuit would be considered frivolous. To determine this you often need experts to look at the situation and records to see what happened and why.  It is a good idea to have an attorney with medical experience help at this stage. If ultimately the answer is yes, your doctor broke the rules that doesn't necessarily mean you should sue. You must now look at the injury.
Injury
Any injury from medical negligence is serious. However, there are cases where there just isn't enough injury to justify a lawsuit. The reason for that is simply cost. Medical cases are very expensive and time-consuming. It can cost well over $150,000.00 and take several years to bring a medical case to trial. That's why generally only cases resulting in serious injury justify investing the time and money necessary to bring a lawsuit.
Each case is different so take the time to meet with an attorney and look at your options.  When we discuss this with potential clients we want to make sure they have looked at it from every angle.  We want them to feel comfortable and confident in the final decision.