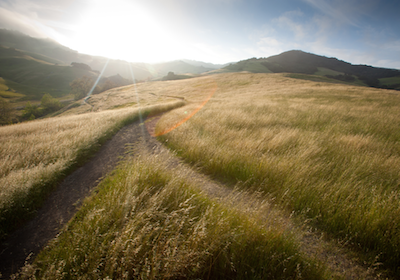 Believe it or not, people struggle over the decision to file a medical malpractice lawsuit.  The difficult decision to sue a doctor can be very frustrating. Often it comes down to the negative stereotypes people have regarding medical malpractice lawsuits, as we talked about in our last post. However, in some cases, people feel guilty. This can come from religious beliefs or from taking unnecessary responsibility for what happened to themselves or a loved one.
Whether it is wrong to sue your doctor according to your religious beliefs is obviously an issue no lawyer can answer for you. What we've noticed is that whenever this topic is raised by a client the subject of accountability is often ignored. Ultimately, the choice between justice or mercy is an intensely personal one, but when making this choice keep in mind that doctors buy liability insurance precisely because they recognize they may one day be negligent, hurt someone, and get held accountable. This is why you buy car insurance, because someday you may cause an accident and be held accountable for your mistake.
…accountability motivates the medical community to change bad habits
Remember that accountability motivates the medical community to change bad habits. It also provides you and your family with compensation to help take care of those hurt by the doctor. This latter point is no small matter. If the doctor's insurance is not used to help those injured by the doctor's negligence, someone else's money will: yours, your family's or, in catastrophic injury cases (such as brain or spine injuries), the taxpayers', through public aid and similar assistance. Except in rare exceptions, neither of these two latter options can possibly provide the quality of care that damages in a lawsuit provide.
If you decide that bringing a lawsuit is the right thing for you, then bring your case to a qualified medical malpractice lawyer to evaluate it.  The first thing he or she will do is assess whether you have a viable case. To do this the lawyer must be able to show that there was an injury and that the liability for that injury is with doctor or hospital being sued. This is called establishing causation and it simply means that a lawyer can show that the doctor broke the rules and because of that a patient was hurt or killed.
What is Liability?
To determine liability a lawyer must assess whether the doctor (hospital, etc.) broke the rules of his profession. A "yes" doesn't mean that you have a case, but without it, there is no point in bringing a lawsuit.  To answer this question the lawyer will research the medicine and talk to medical experts. What a lawyer cannot do is make up a case that isn't there.
What is Injury?
Even when a doctor breaks the rules of his profession it doesn't mean that you should sue him. A second factor that a medical malpractice lawyer must evaluate is the extent of your injuries. Of course, any injury from medical negligence is serious stuff; yet, even with clear negligence, there may not be enough injury to justify a lawsuit. The reason is cost. Medical cases are very expensive.
In a medical malpractice case, the attorney covers the cost of all the medical expertise and court fees associated with filing the lawsuit.  Usually, it costs well over $150,000.00 just to take a case to trial.  As frustrating as it may sound there are quite a few injuries that don't justify investing the much money. If the potential recovery (money from a verdict or settlement) isn't more than what it costs to file the case the clients would sacrifice a lot of their time and the attorney would lose money even if they won the case.
A good attorney and trusted friends and family are always great resources
Don't try to decide on your own whether you have enough injury to justify a lawsuit. You are often the worst judge of this factor because your primary motive is to get better. Negative thoughts about your condition and its impact on your life often frustrate this goal. This is where the advice of a qualified medical malpractice lawyer and/or someone you trust and love, can help you make that decision.  A good attorney and trusted friends and family are always great resources to look at the facts surrounding your case. They can help you collect the information you need to make the decision to file a lawsuit.