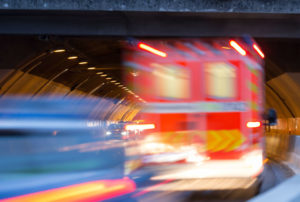 The third leading cause of death in the United States is preventable medical errors (440,000 deaths/year). These deaths are not caused by illnesses or the medical conditions that caused these victims to seek medical care in the first place. They are caused by mistakes made in the hospital that could have been prevented. These mistakes can include a sponge or surgical tool left inside a patient, incorrect medicine dosages, or contaminated equipment. The scary statistic in this story is that preventable medical errors have been on the rise since 2011 when they were only the sixth leading cause of death in America, accounting for only 98,000 deaths.
When hospitals and doctors are negligent the people harmed are already placed at a disadvantage. They can be dealing with anything from loss of income to coping with the loss of a loved one. Whatever the case may be they are dealing with complicated tragedies that they hadn't planned on, and which could have been prevented.  Fortunately, the civil justice system allows them to find and hire lawyers to help them hold those who have hurt them accountable for their actions.
When someone is injured by the negligence or misconduct of others they can seek justice through the American civil justice system. The civil justice system allows victims to hold those who have hurt them accountable for their actions. It casts a light on improper practices and can be the first step in causing those practices to change. This is an important role for the civil justice system because it makes the world we live in a safer place.
Seeking justice for what has happened to them or their family members is only part of the story. The civil justice system also provides an incentive for change. It is a vehicle through which they can encourage healthcare providers and hospitals to improve patient care and increase patient safety. If your a family member has been affected by a medical error, contact us for a free consultation.
Here are some important statistics on the impact of preventable medical errors and the impact of medical negligence lawsuits:
● Preventable medical errors cost our country tens of billions of dollars a year. [Institute of Medicine] & [The Leapfrog Group]
● One in three patients who are admitted to the hospital will experience a medical error. [Health Affairs]
● Studies of wrong site, wrong surgery, wrong patient procedures show that "never events" are happening at an alarming rate of up to 40 times per week in U.S. hospitals. [Archives of Surgery]
● Medical negligence lawsuits amount to just one-half of one percent of all health care costs. [Congressional Budget Office]
● Medical negligence cases represent well under 2 percent of all civil cases. [National Center for State Courts]
● Researchers at Harvard University found that 97 percent of cases were meritorious, concluding, "Portraits of a malpractice system that is stricken with frivolous litigation are overblown." [New England Journal of Medicine]
Deaths From Preventable Medical Errors
Today there is an epidemic of preventable medical errors. Every year a group of people equal to the population of Oakland, CA is dying as a result of them. Fortunately, the American civil justice system provides a way to seek justice and encourage change. It is important that hospital leaders and healthcare providers know that patient safety is important. It is important that they know they can and will be held accountable when they don't take reasonable steps to ensure that safety. Most of all, it is important that they know that 440,000 preventable deaths a year is an unacceptable statistic.
Sources:
Consumer Reports, "Survive Your Hospital Stay" March 2014
American Society for Justice, "Medical Errors" TakeJusticeBack.com
Forbes.com, "Stunning News On Preventable Deaths In Hospitals" Leah Binder, September 23, 2013