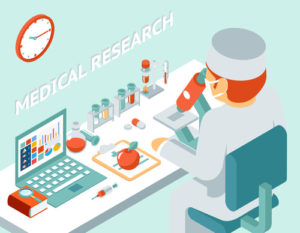 It is very likely that you are not familiar with some rather important legislation being considered by Congress regarding the funding and approval for medication and medical device development. Unless you are in the medical field or involved in politics, you may have never even heard of the 21st Century Cures Act, much less how it could impact patient safety.
The 21st Century Cures Act is health care legislation aimed at keeping the U.S. competitive in the medical research industry. Essentially, it would provide billions of dollars of funding to the National Institutes of Health agency and "streamline" the path to approving new medications and medical devices. However, even though the measure cleared the House last month, there continues to be considerable debate over whether will help or harm patient care.
Those who support the legislation say that it would dramatically increase funding to vital resources that promote the development of new drugs and treatments. As stated in this Star Tribune article, by investing more money in the NIH and the Food and Drug Administration, the legislation would create jobs and advance research. Further, they maintain that cutting some red tape in regards to approving new treatments can allow patients to access cutting-edge medical solutions much faster.
Critics of the bill, however, say that certain allowances made in the proposal would come at a very troubling cost to patients who could fall victim to unsafe or ineffective treatments. For example in this article in Health News Review, there are many people in the medical community who argue that "streamlining" the process for "breakthrough" treatments, which is included in the legislation, would mean that devices and medications could be released into the market without enough evidence and clinical study data to prove they are effective. It has been stated that the legislation emphasizes speed and innovation at the expense of safety.
Safe approval practices are crucial when it comes to new drugs and treatments. Without thorough investigation and monitoring, unsafe medications and devices that are released could result in serious medical complications for unsuspecting patients.
It will be interesting to see if the serious concerns raised regarding the drug and device approval process will be addressed before the legislation moves forward. The potential benefits and concerns of this legislation definitely deserve a more thorough review in the Senate. Hopefully there this legislation will be reviewed in such a way that a better balance on regulatory pathways to approval can be established. The 21st Century Cures Act has the potential to help many people receive access to breakthrough medical aid and the Senate now has the opportunity to see that those benefits don't come at the cost of reduced patient safety.