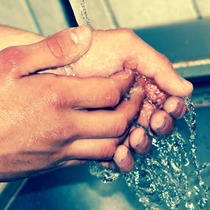 While it can be very troubling to hear about outpatient surgery center infection rates, it is important to have this information. Without it, there is no way to recognize patterns and improve patient safety. Unfortunately, there are some facilities for which some of this information is not available.
Ambulatory care centers, where many outpatient surgical procedures are performed, are gaining popularity across the United States as many people want to avoid the wait times and complications that are associated with visits to the hospital.
Efficiency That Leaves Room for Risk
For many patients, these care facilities offer a more efficient solution for outpatient surgeries. However, these facilities are not required to track infections stemming from procedures. This has some people quite concerned about the health of patients who use the facility.
Operations performed at outpatient medical facilities are typically less complicated than surgeries performed in hospitals. When a patient is approved for an outpatient procedure, it is because he or she is in relatively good health. It also means the risk of complications from a surgery is low. In these outpatient facilities, a patient has the procedure done and leaves the facility the same day. Their recovery is expected to occur at home.
Quick Turnaround Means Some Infections Go Unreported
However, this quick turnaround time can mean that patients develop infections after leaving a facility and these may go unreported. Some facilities only follow up with a patient once after a procedure and some infections do not develop for days or weeks after an operation. Because ambulatory care centers are not the same as hospitals, they do not have to comply with the strict and uniform infection reporting process that hospitals do. This lack of reporting can make it very difficult to identify larger, system-wide problems that could be affecting patient care. Without this information, patients cannot make an educated decision on where to have an operation performed.
Patients have the right to receive the same level of care when it comes to surgical operations. Where a procedure is performed should not matter. If and when an issue arises that may suggest negligent care, it can be important to speak with an attorney familiar with medical malpractice claims in order to understand what legal options may be available.
Source: Scientific American, "Surgical Infections Fly under the Radar at Outpatient Clinics," Dina Fine Maron, May 19, 2014