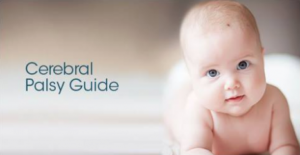 After learning your child has cerebral palsy (CP), you probably have many questions and may not know where to turn for answers. We have compiled a resource that provides a starting point for families affected by cerebral palsy to begin your research.
We answer basic questions about CP:
How do symptoms differ and when will you know the severity of your child's symptoms?
What causes the condition and why did this happen to your child?
Where can you turn for help?
CP affects each child differently, but technology and therapy options have opened many avenues for children with CP to thrive and keep pace with their peers.
A new guide for families affected by cerebral palsy
There is hope and in our new white paper: "Cerebral Palsy: A Message Of Hope For Illinois Families" we offer a checklist for parents to follow. From locating the best team of professionals to obtaining legal advice, we offer advice on how to begin advocating for your child's best interests from an early stage.
In some cases, a medical mistake – a delayed response to signs of fetal distress during delivery or a misdiagnosis of bacterial meningitis – may cause CP. In these cases, financial resources may be available through a civil lawsuit and cover lifetime medical costs lost earning potential and pain and suffering.
When your child receives a diagnosis of cerebral palsy, it is a significant change for your family. Resources are available from many local and national organizations. We have put together a list at the end of our white paper. To learn more about how you can become a successful advocate to ensure your child achieves the best quality of life, read our white paper now.