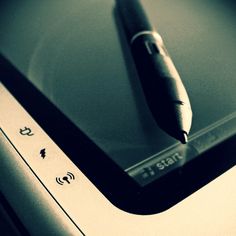 We live in a day and age when the advances in technology are having a profound effect on how well doctors and hospitals can treat us and keep us healthy. Tablet computers and smartphones give doctors incredible access to information and tools to help them be better doctors. At Beth Israel Deaconess Medical Center, Dr. Henry Feldman says that mobile technology lets him do everything he could do if he was sitting at his desktop at the patient's bedside. Some things he couldn't easily do without mobile technology, like showing patients impressive new animated apps, diagrams, medical records and even photos from their own surgeries as they recover.
Examples like Dr. Feldman have encouraged hospitals and doctors offices to invest in mobile technology to improve patient care and reduce medical errors.  This technology is improving the care patients receive by providing instant access to case studies, patient data, and drug information. However, the increased adoption of mobile technology has had a concerning side-effect, a rise in distracted doctors and medical staff. Given the amount of distraction mobile devices cause elsewhere (driving, meetings, family time, etc…) it is no surprise that we find them having an impact in hospital settings. In 2011 a case study by Dr. John Halamka detailed an incident in which a personal text distracted a resident from completing a drug order to stop giving a 56-year-old man a blood thinner he was on. When the man required open heart surgery later that mistake was almost fatal.
According to a 2010 study, 50% of the medical technicians surveyed said they had taken cellphone calls or texted during heart surgeries. 40% of those surveyed admitted that they thought to talk on the cellphone during surgery was always an unsafe practice. Which is particularly disturbing when we read about a medical malpractice case in Dallas Texas involving an anesthesiologist who has admitted to texting and reading his iPad during procedures.
It is important that doctors and medical staff have the technology they need to provide their patients the best care that they can. It is also important that hospitals and medical facilities establish guidelines and protocols that prevent personal activity on mobile technology from distracting doctors and staff from providing that care. "Devices have a great capacity to reduce risk," says Dr. Charles G. Prober, senior associate dean for medical education at Stanford Medical school; "But the last thing we want to see, and what is happening in some cases now, is the computer coming between the patient and his doctor."
Distractions are nothing new for doctors, it is something they have to adapt to in the fast-paced field they work in. Hospitals administrators should not be afraid to step in and correct bad behavior on the part of doctors and medical staff through training and if necessary formal reprimands. It is important for doctors to have the best technology available to them, but they should not be allowed to let it distract them from doing their primary job of caring for their patients.
Sources:
Dallas Observer, "Dallas Anesthesiologist Being Sued Over Deadly Surgery Admits to Texting, Reading iPad During Procedures," Eric Nicholson, April 1, 2014
Agency for Healthcare Research & Quality, "Order Interrupted by Text: Multitasking Mishap" John Halamka, MD, MS, December 2011
Kaizer Health News, "Doctors' Smartphones And iPads May Be Distracting", Jenny Gold, March 26, 2012
New York Times, "As Doctors Use More Devices, Potential for Distraction Grows", Matt Richtel, December 14, 2011