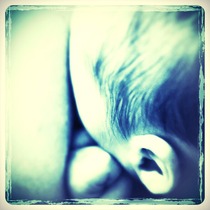 A birth injury or defect is the last thing on any parent's mind on the day their child is born. They have had a plan they followed for 9 months and this is the day it all comes together, but complications can arise. During the pregnancy, labor, and delivery there are situations and events that may result in injury to the baby. If they were avoidable, it is critical that the legal rights of the child and parents are protected. When this happens it leaves new parents struggling with the question: "My baby was born with a birth injury now what?"
Not all birth injuries are grounds for a legal claim.  Many times complications occur during labor and delivery that despite a doctor's best efforts and skills result in birth injuries.  However if it can be determined that a dangerous or defective product, negligent doctors or care practices contributed to a baby's condition, there may be grounds to pursue compensation. It can be very difficult to establish the cause of an injury or defect and generally requires a team of legal and medical experts to determine.
Some of the more common birth injuries suffered during labor and delivery are Erb's palsy and cerebral palsy. Erb's palsy can be caused by doctors or nurses putting too much pressure on a baby's head or when a baby is not positioned properly before or during labor. Cerebral palsy can be caused by decreased oxygen to a baby's brain, which may be the result of delayed medical attention.
A baby can also be born with a defect or injury if the mother took prescribed drugs during her pregnancy that are not safe. Whether the drug itself is defective or a doctor prescribes a drug that can cause harm to an unborn baby, there may be a reason to explore a negligence claim.
There are also a number of injuries and defects that can be caused by the improper or unapproved use of medical devices during a delivery. Some parties can even cause harm to a baby if they utilize certain medical techniques that other medical professionals would consider to be unreasonable or unsafe.
Many of the conditions that are suffered in these situations can be grounds for a medical malpractice lawsuit. In order to determine if a birth injury or defect was preventable, parents should speak with an attorney familiar with the legal requirements of these claims and has access to medical professionals who can identify any mistakes or instances of substandard care that may have contributed to a baby's condition.