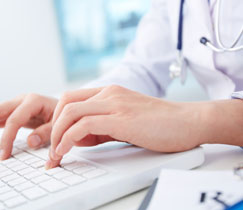 A study by The New England Journal of Medicine reports that 20 percent of elderly patients are readmitted to the hospital within 30 days of discharge. The study indicates that this high percentage of readmission costs Medicare over $17 billion every year. Making these staggering numbers appear even worse is the fact that, according to lead study author Dr. Stephen Jencks, almost 40 percent of the readmissions could have been avoided if not for hospital error and initial inadequate care.
For a country in a recession and looking to save money, these numbers indicate a way to save billions in taxpayer dollars. However, the high number of avoidable readmissions indicates a different and very troubling fact – the level of care that many elderly patients receive may be inadequate.
Under the Patient Protection and Affordable Care Act, the Centers for Medicare & Medicaid Services (CMS), starting in October of 2012, will have the authority to determine a target readmission rates for hospitals and cut pay to hospitals by up to 1 percent if these target rates are not met. According to the American Medical News, these target rates will pay specific attention to patients hospitalized with pneumonia, heart failure or heart attack. Further, by 2014, the CMS will be able to withhold Medicare payments of up to 3 percent for missed readmission rates for other ailments.
Reducing the Number of Readmissions
The American Medical News highlighted the efforts of three hospitals that have found ways to reduce their readmission rates, and subsequently the length of patient stays. Among the ways the three hospitals are reducing readmissions rates include:
Having pharmacists meet with patients and patients' families to clarify any confusion, explain overdose risks and identify any possible drug interaction issues
Identifying high-risk patients and conducting thorough follow-up
Referring patients to follow-up care within days of release and providing education on the medications the patients are taking, any lifestyle changes the patients need to make, and how to identify emergency symptoms or situations
Improving communication among the patients' care giving teams so all understand the situation and what is needed for future care
Providing more than just insight into an area where money may be saved, the study sheds light on a potentially dangerous area of patient care – the high number of avoidable readmissions. Contact a medical malpractice attorney if you or a loved one has suffered an injury due to medical error or malpractice.