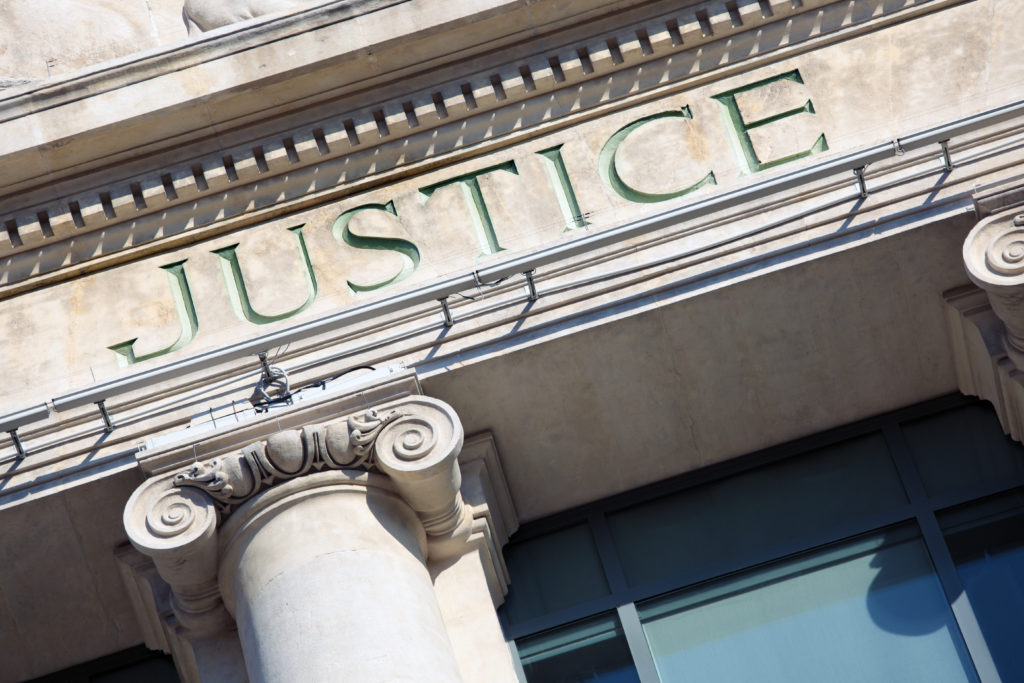 There's a lot of bad information about medical malpractice lawsuits. Some think it's a "get rich" quick scheme and sadly too many lawyer advertisements make it seem that way, but it is not. Others think medical malpractice cases are a scourge that must be stopped. This thinking has caused legislators to pass tort reform laws that make it expensive or impossible to get justice.
Tort Reform is a loaded term. You may not know what the word "tort" means,  but there is a good chance you know that the "reform" part is supposed to mean stopping greedy trial lawyers, too many lawsuits, the courthouse lottery, the loss of jobs, the loss of doctors, the practice of defensive medicine, and the rising costs of medical care, among many other evils.
The term tort is the technical term to describe a wrongful act that hurts someone and which the law tries to fix.
The term tort is the technical term to describe a wrongful act that hurts someone and which the law tries to fix. It is much more than medical malpractice and can include events like getting hurt by a car, stuff falling from buildings, contaminated food, or defective cribs. Here's why understanding what tort reform is, matters to your case:
Medical malpractice lawsuits are about improving medical care.
It is a common belief that lawsuits are bad for our country, and the healthcare industry, and exist only to make lawyers rich. A recent study conducted by two business professors from Northwestern University tested this idea by examining the effects lawsuits have on deterring negligent behavior (rule-breaking actions). The study was designed to look at the quality of medical care after tort reform was enacted; that is after there were laws to limit lawsuits. To do this they used a commonly accepted measure of medical care quality, called the Patient Safety Indicators (PSIs), which were developed by the Agency for Healthcare Research and Quality. Their study found that laws passed to make it harder to sue medical care providers result in medical care getting worse. Of course, this outcome is just common sense. We all know that without accountability for careless behavior many people—not all, but many—will continue being careless. Anesthesiologists are a good example of the positive benefit of accountability.
Anesthesiologists used to be sued all the time and used to pay huge insurance premiums because when they hurt someone they were usually hurt pretty bad. They asked themselves why so many people were getting hurt by their specialty. They analyzed the claims brought against them and quickly learned that there was much that they could do to improve patient safety. They then started implementing these changes and today anesthesiologists own one of the highest safety ratings in medicine and pay some of the lowest insurance premiums.
You can read the Northwestern study here: The Deterrent Effect of Tort Law: Evidence from Medical Malpractice Reform
Medical malpractice lawsuits don't force doctors to move to other states.
One argument to justify passing laws to make it harder to sue medical care providers is that doctors will move to states where there are such laws. In other words, a doctor who fears lawsuits will desert your state for another unless you make it more difficult to sue him or her. On the surface, this makes some sense, but the research doesn't bear it out. Chest Journal is the official academic journal published by the American College of Chest Physicians. (In case you were wondering, "chest" doctors are doctors specializing in things like lungs, intensive care, and sleep medicine).
In 2013 they published an article called, "Five Myths of Medical Malpractice." One of the myths they identified is the myth about doctors moving because of malpractice laws. They found that damages caps may have a small positive impact on the number of doctors in rural areas or particular specialties, but very little impact positive or negative on the number of doctors in any given state.
In an extensive study conducted by two law school professors (Northwestern and University of Illinois), the authors found no correlation between "reform" and physician supply; that is, they found that risk of medical liability had nothing to do with where doctors practice.  Instead, doctors worked in states where they grew up, went to medical school, or where they otherwise wanted to live.
You can read the article here: Five Myths of Medical Malpractice
Medical malpractice lawsuits make up a very small percentage of the lawsuits that get filed each year.
Some people think there are too many lawsuits in general and too many medical malpractice lawsuits in particular. Of course, the phrase "too many" involves a value judgment that is itself ambiguous: How many are too many? How is that number decided? What if lots of people are getting injured by medical negligence? What makes one lawsuit better than another? Let's look at the data.
First, in most states, between seventy and eighty-percent of all civil lawsuits in courts are contract lawsuits (debt collection, Landlord/tenant, and foreclosures). Tort lawsuits, which includes car accidents, slip and falls, product injuries in addition to medical malpractice cases, make up only six percent of civil lawsuits filed.  Of those tort lawsuits automobile cases make up forty percent and medical malpractice cases make up around three percent which is less than 1% of all civil cases filed.
Second, in 1999, the Institute of Medicine published a report called, To Err Is Human, in which it noted that 98,000 people die every year because of preventable hospital errors. In 2010, the Office Inspector General for Health and Human Services upped that number to 180,000 patients, and they looked at only Medicare patients. In 2013, the Journal of Patient Safety published a study that estimated that between 210,000 and 440,000 patients endured some kind of preventable harm at hospitals that contributed to their death (and the authors claim these numbers substantially underestimated the actual rate of preventable injuries). To put these numbers in context, if the article is even close to being right, medical errors would be the third-leading cause of death in America behind heart disease and cancer.
Third, in 1990, Harvard medical researchers looked at a sample of 31,000 medical records and had them evaluated by practicing doctors and nurses looking for negligence. Only if two doctors working independently of each other concluded that there was negligence would the event be so characterized. The results showed that doctors injured one out of every twenty-five patients but that only 4 percent of these injured patients sued.
You can read these reports here: To Err is Human: Building a Safer Health System,  A New, Evidence-based Estimate of Patient Harms Associated with Hospital Care
Medical malpractice lawsuits are difficult cases to bring against any hospital or doctor.  For a plaintiff to bring a successful case it will take a great deal of time (2-5 years), a high level of both legal and medical expertise, and a lot of money upfront (these cases are very expensive).  It only makes sense to proceed with one if there was both significant harms and clear negligent fault on the part of a hospital or doctor.  A medical malpractice lawsuit is a tool for justice, a tool to help victims try to get back to some sense of normal after a severe injury and a tool to hold medical professionals accountable when they break the rules of their profession.
Sources:
Bernard S. Black and Zenon Zabinski, "The Deterrent Effect of Tort Law: Evidence from Medical Malpractice Reform," Northwestern University Law & Economics Research Paper No. 13-09 (July 2014), http://ssrn.com/abstract=2161362.
David A. Hyman, MD, JD; Charles Silver, JD, "Five Myths of Medical Malpractice," Chest Journal (January 2013) http://journal.publications.chestnet.org/article.aspx?articleid=1512512
Linda T. Lohn, Janet M. Corrigan, and Molla S. Donaldson, "To Err is Human: Building a Safer Health System," Institute of Medicine, National Academy Press (1999) http://nationalacademies.org/HMD/Reports/1999/To-Err-is-Human-Building-A-Safer-Health-System.aspx
John T. James, Ph.D., "A New, Evidence-based Estimate of Patient Harms Associated with Hospital Care" Journal of Patient Safety (September 2013) http://journals.lww.com/journalpatientsafety/Fulltext/2013/09000/A_New,_Evidence_based_Estimate_of_Patient_Harms.2.aspx
Civil Justice + Medical Error + Medical Malpractice + Patient Safety