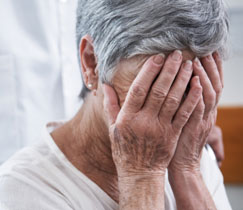 In January 2011, a Chicago nursing home for disabled children was cited for the death of a 14-month-old girl. According to the Chicago Tribune, this death was the 14th time Chicago care facility Alden Village North has been cited by the state for a child or teen death since 2000. State regulators discovered that Alden Village North staff waited for two days before contacting the girl's doctor, despite signs of a serious staph infection.
Once her doctor was reached, the girl was sent to the hospital. She arrived with a high fever (105.4 degrees) and a pulse of 180. A day after she was admitted, the toddler died of septic shock.
In addition to being cited by state regulators for her death, the care facility was cited for 21 additional violations, including failure to investigate allegations of neglect and abuse, failure to take children on regular outings (such as brief walks or trips to the park) failure to fix residents' wheelchairs, and allowing residents to develop bedsores.
According to its website, Alden Village North is a "health facility for children and young adults." Services provided include neurological and orthopedic rehabilitation, respite and hospice care, school programs, pain management and long-term care. The nursing home currently has about 90 residents, reports the Chicago Tribune, most of which have "severe or profound cognitive impairment."
Since 2008, the Illinois Department of Public Health has found an average of 25 violations per year – ranging from minor to serious – at the facility.
In October 2010, the Chicago Tribune reported on the high number of deaths at the facility; Alden Village North has the worst safety record in Illinois for nursing home and care facilities. Several of the more alarming reports of neglect include:
A 19-year-old on a ventilator complained to the staff that he was "dropped on the floor on his back" but no one in the facility bothered to follow up. He died the next month.
Two children died after staff did not respond to alarm monitors that indicated the children were having difficulty breathing.
One resident died during a period when he was left unmonitored for several hours because his night nurse left early and his day nurse arrived late.
A two-year-old, who was only admitted to Alden for a short-term stay until he could breathe without a tracheotomy tube, died within a month of being admitted. An investigation uncovered that he had dislodged his trach tube several times, but his primary physician was never contacted by the facility.
Following the Tribune's exposé in October, the governor ordered that state regulators take a closer look at the facility. Since then, a registered nurse and licensed social worker, acting as state monitors, have made almost weekly visits to the care facility.
In early March 2011, the Illinois Department of Public Health notified Alden Village North that it was revoking the facility's license, reported the Chicago Tribune. According to state officials, revoking a care facility's license is rare because it effectively puts the nursing home out of business. But in this case the health department had found such a high number of serious violations – eight since 2008 – that it felt license revocation was the best way to keep another tragedy from occurring.
The care facility says it will appeal the decision. Regulators are already making plans to help Alden residents move to other homes in the event the facility does close.
In the meantime, state policymakers have been meeting to draft legislation that would help protect developmentally-disabled residents in Illinois care facilities like Alden.
Nursing home abuse and neglect is not limited to elderly patients. Anyone concerned that their child, parent or family member is being abused or neglected in a care facility should speak with a nursing home abuse lawyer about how to protect the rights of loved ones.