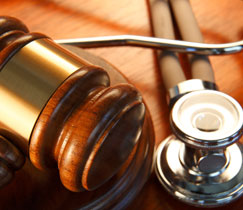 Nearly 5,000 psychiatric patients in Illinois will now have the ability to peacefully relocate to community housing after a federal judge issued an injunction against the nursing homes where the patients reside.
In his ruling, U.S. District Court Judge William Hart ordered the for-profit nursing home operators cease using "scare tactics" on their mentally ill residents to keep them from moving.
The proceedings came about after the American Civil Liberties Union (ACLU), on behalf of the mentally ill patients, settled a 2005 suit with two-dozen for-profit nursing homes, or Institutions for Mental Disease (IMDs). The ACLU alleged that the nursing homes were violating a 1999 U.S. Supreme Court ruling that allowed Medicaid-funded mentally ill patients to be placed in less restrictive community settings instead of institutionalized nursing homes.
Initiating an injunction, Judge Hart cited the 2005 ruling as well as the 1999 federal law. Specifically, Judge Hart ordered the facilities to refrain from contacting patients or their families and to stop sending patients "information sheets." He concluded that the information sheets were inaccurate and misleading and were used to scare patients from leaving the for-profit facilities by implying that if they left they would be in danger of losing medical care and food.
Mirroring the 1999 decision, Judge Hart's ruling also calls for placing psychiatric patients in facilities or settings that reflect their disability.
An additional consent decree offer, which awaits Hart's final approval, will allow patients the option of remaining in an IMD if they wish, as well as allow patients the option to relocate to a state-supported group home or apartment after passing a screening test.
Once the judge gives final approval to the consent decree, Illinois will have nine months to implement its plan.