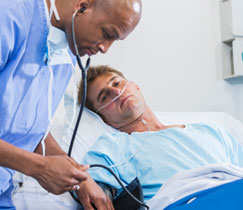 A report published by the Archives of Internal Medicine in April of this year found that nurses who were interrupted while administering drugs have an increased risk of making medication errors. The report's study, which was completed in two of major teaching hospitals by the University of Sydney, Australia, looked for both procedural and clinical errors while observing nurses.
Researchers observed almost 100 nurses that were interrupted while they performed the preparation and administration of medications to hospital patients during a two-year span. Over 4,200 drugs were doled out to just over 700 patients. The study followed both procedural errors, like failing to read labels, verify the correct patient and record administration, and clinical errors, such as filling the wrong prescription or giving out the incorrect dose or strength of a drug.
Disturbing Results for Patients
Interruptions can be annoying and cause inefficiency, but the University of Sydney researchers also noted that they can "produce negative impacts on memory by requiring individuals to switch attention from one task to another." The study included interruptions in over half of the observed medication administrations. The results found that while almost 20 percent of their observed administrations were error-free, at least one clinical error was performed in 25 percent and at least one procedural failure occurred in 75 percent.
Increased Medication Errors
The study found that the risk of a major medication mistake without being interrupted was only 2.3 percent. With frequent interruptions, the risk more than doubled – meaning that more interruptions equal more severe medication errors.
For each procedural and clinical error, there was about a 12 percent increase in risk per interruption. This translates to approximate procedural error rates that jump from 70 percent with no interruption to 85 percent with three, and clinical failure rates that rise from 25 to 39 percent under similar conditions.
The study indicated that medication errors are most likely to occur during administration, and can be as frequent as once daily per patient in certain hospital units. Fortunately, there are ways to reduce these mistakes, like by working to prevent interruptions in hospital environments while medication is being prepared or administered.
If you are a victim of a medication error or other medical malpractice, you may be able to hold the hospital and other medical professionals accountable for their negligence. Contact a medical malpractice attorney to discuss your rights.