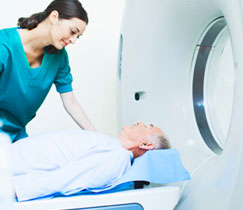 Over the past 20 years, medical science has developed a number of new treatments and diagnostic tools that help doctors not only manage diseases more effectively, but also save lives. And while these new tools will, no doubt, play an important role in developing treatment strategies in the future, evidence is mounting that doctors are relying on them too much. Indeed, some studies seem to indicate that over-reliance on some diagnostic tools can even cause medical errors.
One study, recently published in the journal BMJ, focused on the use of CT imaging to detect pulmonary embolisms, which are blockages in the arteries of the lungs. In cases where these blockages are not treated quickly, they can, in fact, result in death. CT angiography was introduced in 1998 and is now widely used by doctors around the world to diagnose a variety of lung disorders.
According to the BMJ study, the number of diagnoses of pulmonary embolisms rose 80 percent in the eight years after CT angiography was introduced. The number of deaths associated with this problem, however, remained steady. Although doctors now have new ways of discovering embolisms, the treatment they use has not changed and remains as effective as it ever was.
What the study demonstrates is the somewhat counterintuitive point that CT angiography may be too effective at finding pulmonary embolisms. In many cases, doctors are putting patients through costly and dangerous treatment regimens that are ultimately unnecessary. The authors of the study estimate that about a quarter of the 80 million CT angiographies performed in the U.S. are actually not necessary.
This means that millions of people each year are facing genuine danger for no reason. The standard treatment for pulmonary embolisms is to administer a blood thinning medication. This medication is, unfortunately, the leading cause of drug-related death in the U.S. Furthermore, once a patient has received the drug, he may have to take it for the rest of his life to prevent the occurrence of embolisms.
Experts point out that directing doctors to order fewer tests is not the answer. Rather, more research must be done to determine the best way to diagnose and treat conditions like pulmonary embolisms. In the meantime, the best way for patients to protect themselves is to ask their doctors questions. If a doctor orders a particular test, patients should not hesitate to ask whether it is really necessary and whether the information gained from the test will be helpful.