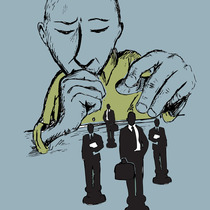 Medical care is not perfect, despite all the advancements in medicine and research. However, there are established standards of care that should be observed in order to provide patients with medical treatments that are appropriate, approved and reasonable. Unfortunately, there may come a time that you find yourself looking for a medical malpractice attorney.
Unfortunately, the decisions doctors, nurses and hospitals make are not always in line with these standards and the patients can be left to pay the price. If and when a mistake is made or poor judgment is exercised and it leads to the death of a loved one, it can be extremely difficult to get straightforward and honest answers from these same parties.
This is why legal support can be crucial if you are currently struggling with this devastating situation.
Hospital employees and their employers will go to great lengths to protect their reputation and bottom line. Because of this, they are often strongly motivated to say or do what they can to protect themselves. They may mislead a patient's family or pass the blame onto someone else, including the patient.
This is why finding the answers you need after a loved one has died can be so challenging. A good medical malpractice attorney will know where to look for answers and how to make sure you are getting the right information to help you decide on a course of action. They can work with medical experts to review your loved one's medical history and scrutinize the decisions made by those providing care. This will allow them to uncover mistakes or call certain choices into question.
If it seems clear that negligence or medical mistakes contributed to the fatality, they can also help you understand your options for pursuing a legal claim and compensation.
Here are 4 things to look for when seeking a medical malpractice attorney:
Investigate the attorney's practice areas. The attorney you choose should have significant medical experience. If he or she practices mostly personal injury and has pursued a few medical malpractice cases, he or she will not have the experience you need to get the best possible outcome for your case.
The attorney should be on your side and your side only. If your lawyer has taken depositions for doctors, he or she may not have your best interests in mind.
The attorney should have the resources to pursue your case. Medical malpractice is extremely expensive. The defense has access to a pool of experts and doctors. The attorney you choose should have a strong reputation among the medical community, providing you with access to a leveled playing field.
The attorney should have experience trying cases to verdict. The literal mechanics of medical malpractice cases are extremely technical, specific enough that no attorney should ever dabble in this area. An experienced attorney will know which cases are worth taking and which are not. An inexperienced attorney will monopolize on your emotions and fragile state, low-balling you and shorting you on your settlement money.