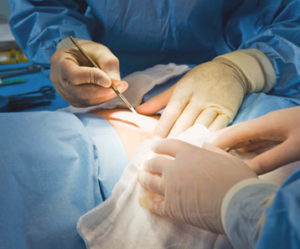 Hospital technology and education have advanced quickly in recent decades, making it easier to determine the causes of pain and disease and the effects of medications and treatments. However, this progression does not mean that anyone in a hospital is qualified to perform important tasks like post-surgical recovery.
In most cases, after a surgery in which an anesthetic is applied, it is the anesthesiologist's job to ensure that a patient is recovering well. Then, a registered nurse steps in for observation. Due to the desire to make a profit, many hospitals will under-staff these recovery rooms with under-qualified personnel, licensed practical nurses or other staff members that are better served elsewhere within the hospital.
Patient Complications From Unqualified Staff Should Not Occur in a Hospital
As long as there is pain, illness and death in the world, hospitals will have business. Furthermore, as long as pharmaceutical and insurance companies pump funds into hospitals, money will never run low. The hospitals that are under-staffing and allowing unqualified or under-qualified staff to assist in post-surgical recovery rooms are displaying an inappropriate level of greed and a great lack of compassion.
You should be able to trust that the hospital staff is looking out for your best interests. When this does not occur, health conditions worsen and can even lead to death.
At Cirignani Heller & Harman, LLP, our lawyers fill in the missing gaps. We offer a comforting blend of compassion and experience that allows our clients to find peace while we pursue their medical malpractice case.
Call Cirignani Heller & Harman, LLP
If you have experienced unqualified staff performing post surgical recovery, leaving your health in disarray, contact us. Our experienced Chicago, Illinois, attorneys work diligently toward the best possible outcome of your case. We offer free initial consultations and contingency fees. Call (312) 346-8700.