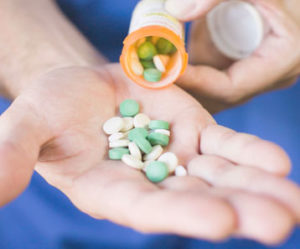 Everyone reacts differently to blood thinning medications, so the home nurses are in charge of taking blood tests monitoring a patient's international normalized ratio INR values to measure how long it may take for clots to form. When INR values are too high, there is a risk for uncontrollable bleeding and brain hemorrhaging. If they are too low, blood clots could form, leading to another stroke.
After a stroke, many patients are assigned a home nurse and placed on Coumadin or another blood-thinning medication to help prevent further blood clotting or multiple strokes. This medication is designed to be therapeutic, but if not managed appropriately, it can be deadly.
Because of understaffing and miscommunication within hospital walls, a home nurse may fail to monitor the INR values or take the tests and send it to be reviewed by a doctor, so it is never seen. Hospital officials will under-staff and permit unqualified staff to perform tasks that do not fit their job description in an effort to save money. Nonpublic aid hospitals make plenty of money; this move is a reflection of business greed. This is medical malpractice and it leads to lifelong injuries and even death.
Choose an Illinois Home Nursing Errors Attorney Experienced in Medical Malpractice INR Values Injury Cases
At Cirignani Heller & Harman, LLP, our Chicago attorneys are dedicated to uncovering the best possible outcome for our clients while positively affecting the way business is done in hospitals. We want more than the compensation you deserve. We want to prevent these errors from happening. We are able to focus our efforts heavily in this arena because we focus our efforts solely in medical malpractice litigation.
Contact the Lawyers at Cirignani Heller & Harman, LLP
If you or a loved one member has fallen victim to home nurse and hospital negligence due to the failure to adequately monitor INR values, contact us for a free consultation. Call (312) 346-8700. If we do not win your case, you will not be charged attorney fees.