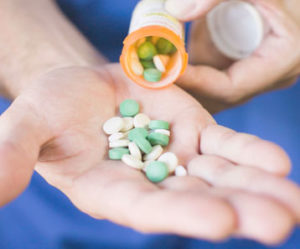 What Is Coumadin?
Coumadin (also known by its generic name, warfarin) is an anticoagulant used to prevent the body from forming dangerous blood clots. While effective in preventing stroke, embolisms and other blood clotting problems, its misuse can put patients' lives at risk.
At Cirignani Heller & Harman, LLP, we have extensive experience handling misuse of Coumadin claims and other medical malpractice lawsuits. If you or a loved one has suffered from a Coumadin-related injury, we can help you pursue monetary compensation for the losses you have suffered.
Contact us today online or by telephone at (312) 346-8700 to speak with a knowledgeable coumadin misuse lawyer.
The Dangers of Coumadin Misuse
Coumadin is a difficult drug to manage, because it has a very narrow therapeutic/toxic ratio. In other words, the margin between a patient being helped by Coumadin and being harmed by it is very thin. For this reason, it is very important for doctors who give their patients Coumadin to carefully monitor them.
Giving too much Coumadin thins the blood too much, and exposes patients to risks such as massive internal bleeding and bleeding brain injuries.
Giving too little Coumadin fails to protect patients from the risk of dangerous blood clots, such as clotting strokes and pulmonary embolisms.
Another difficulty presented by Coumadin is that no two patients react the same way to this drug. This makes it especially important for doctors to research a patient's history to determine what adverse effects the use of Coumadin may have. Our staff of attorneys includes a board-certified respiratory therapist and two medical doctors, including a board-certified cardiologist. These professionals are well-versed in the use and misuse of Coumadin. We have the medical knowledge and legal skill to aggressively pursue your interests.