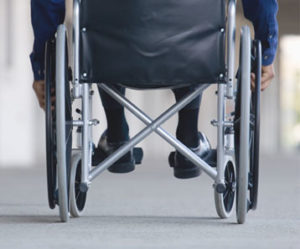 Before a steroid injection, it is a doctor's responsibility to obtain informed consent based on the risks of the injections and the doctor's level of experience.
Due to narrow alignment, extra caution must be taken when applying these injections to the upper back or in the thoracic or cervical spine. If this is not done, paralysis may occur, changing your life forever.
If a doctor is inexperienced in injecting steroids, he or she is required to inform his or her patient of this and any risks that may be involved. Many medical professionals are apprehensive to share this information because they know the likelihood that they will be permitted perform the injection will be significantly reduced.
If you believe your medical professional failed to seek informed consent, and you or a loved one has been paralyzed as a result of inexperience or the risks were not clearly outlined before the procedure, you may have a paralysis from steroid injections without informed consent medical malpractice claim.
Our Medical Malpractice Lawyers Are Also Board Certified Medical Professionals
At Cirignani Heller & Harman, LLP, we represent clients throughout the Chicagoland area of Illinois in all types of paralysis injury claims stemming medical negligence. We have two physician attorneys and a respiratory therapist attorney at our firm. This gives us an edge that other firms cannot offer. We are able to dig deeper into cases, reviewing the medical records and other evidence surrounding your paralysis. Our lawyers are then able to building you a strong case that ultimately serves the best possible outcome for you and your family.
Contact the Lawyers at Cirignani Heller & Harman, LLP, for a Free Consultation
If you or a loved one has been paralyzed after a steroid injection, and you think your doctor did not provide informed consent, contact us. To learn more about our firm, call 312-346-8700. We offer free initial consultations and contingency fees.