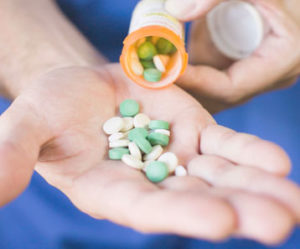 When you or a loved one needs medical attention that results in the prescription of medication, you are probably under the assumption that you will get the appropriate amount. No more, no less. Unfortunately, this is not always the case. An overdose can have long-term adverse effects on your health or even lead to death.
Our Attorneys Can Help Determine the Cause of Nurse and Pharmacy Prescription Dosage Errors
These medical malpractice overdoses are caused by three different hospital mistakes. Firstly, a doctor may order too much or, secondly, a nurse may give too much. These are personal errors. At Cirignani Heller & Harman, LLP, we are experienced in handling these cases as well as the third, most significant error: a pharmacy dispenses too much medication that leads to overdose, unbeknownst to both the nurse and doctor. This third medical mistake is a process error and can be prevented.
It keeps costs down if a pharmacy buys drugs in large quantities, but this means that the division and dispersion of these medications must be handled carefully and with a high level of awareness. Lawmakers have been moving toward disabling pharmacies that overfill prescriptions, leading to patient overdose.
It can be hard to determine how an overdose occurred, but our the knowledgeable Chicago, Illinois, lawyers at Cirignani Heller & Harman, LLP, are well-versed in digging into the details of these cases. Our ultimate goal is to not only get you the compensation you deserve, but to also implement change in the processes that pharmacies and hospitals use so we can prevent these devastating events from occurring in the future.
Call Cirignani Heller & Harman, LLP
An overdose is a serious matter, to learn more how we can help, contact us. Our attorneys offer free initial consultations and contingency fees. Call (312) 346-8700.