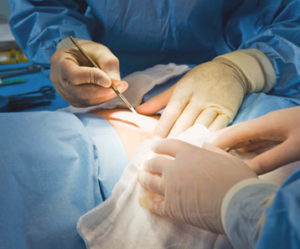 According to the FDA, when an ignition source (ESUs, lasers or fiber optics) is located near a fuel source (the patient, surgical drapes or skin cleaning agents) and an oxidizer (oxygen, room air or nitrous oxide), the recipe for fire is exponentially increased. This situation is totally avoidable, yet it still occurs regularly throughout Chicago and the nation.
While hundreds of these fires occur every year, operating room fires in pediatric cases are considered "never risks." These fires belong to a list of events, known as never risks, that are not covered because Medicare believes they should not occur. There are processes put in place that make these fires completely preventable.
Our Attorneys Are Focused On Preventing Process Errors in Operating Rooms
At Cirignani Heller & Harman, LLP, our attorneys place a hefty portion of our focus on institutional liability. Instead of simply engaging in litigation for the sake of it, we want the work we do to impact the systems and processes that allowed the error to occur in the first place.
Using our experience and knowledge, at Cirignani Heller & Harman, LLP, we analyze these preventable process errors. We have found that many of the errors that lead to these tragic, often fatal pediatric fires, are a result of improperly trained surgeons and anesthesiologists. This is more than one person's mistake; it is a mistake in the way the hospital works, and it needs to be fixed to prevent any more unnecessary tragedies.
If your child has fallen victim to an operating room fire, the attorneys at Cirignani Heller & Harman, LLP, are determined treat you with compassion while aggressively defending your case, getting the best possible compensation for you and your family.
Call Cirignani Heller & Harman, LLP
If your child has suffered the effects of negligence that led to an operating room fire in Illinois, contact the lawyers at our firm. We offer free initial consultations and contingency fees. Call (312) 346-8700.