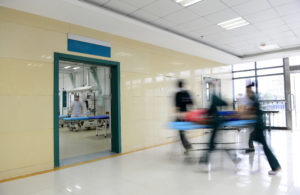 Whether you can't shake a headache that's worse than normal or you're having a hard time breathing, you know when your body is signaling that something is wrong. When you sense the seriousness of your situation and make a trip to the emergency room, you expect to be treated with a sense of urgency.
However, when emergency room doctors or nurses fail to complete a thorough patient history, rush through exams or fail to treat serious symptoms, patients' treatable conditions can become fatal. If your loved one suffered serious or fatal injuries because of an emergency room error, an experienced lawyer can help you pursue the compensation you need.
Our emergency room errors attorneys help families receive the full and fair compensation they deserve. Serving clients throughout the Chicagoland area of Illinois, we have successfully litigated thousands of injury claims and have achieved substantial claims for victims of medical negligence.
When medical mistakes occur in the emergency room, patients may be sent home when they are suffering from fatal symptoms. You have every right to seek compensation if you or a loved one suffered from an emergency room error.
Common emergency room errors can include:
Failure to identify symptoms of a stroke
Failure to identify symptoms of a heart attack
Failure to identify pulmonary embolism
Lack of follow-up after being discharged from the ER
Failure to recognize a medical emergency
Contact Our Chicago Emergency Room Error Attorneys
To schedule a free initial consultation with an experienced attorney from our firm, contact us online today.