Cicero Malpractice Attorney
Speak to Birth Injury Attorneys in Cook County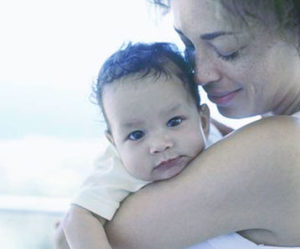 There are few joys in life as highly anticipated as the birth of a child. But that joyous moment can be shattered in an instant by a serious birth injury. While some birth injuries are unavoidable, many are the result of negligence on the part of doctors, nurses and other medical professionals.
At Cirignani Heller & Harman, LLP, we provide experienced legal counsel and aggressive representation to families coping with the aftermath of a birth injury. We understand the impact this act of malpractice has had on your life and will do everything in our power to help you obtain the monetary compensation you need and deserve.
Contact us today online or by telephone at (312) 346-8700 to speak with a knowledgeable Cook County birth injury attorney. We represent clients from Cicero, Evanston, Schaumburg and throughout the surrounding areas.
Cook County Birth Injury Lawsuits
Birth injuries can cause devastating injuries to both mother and child. In addition to the immediate damage, children who survive birth injuries can be forced to contend with a lifetime of complications.
We handle a wide range of birth injury malpractice claims, including those involving:
Shoulder dystocia
Brachial plexus injuries
Hypoxic brain injuries
Umbilical cord complications
Emergency C-sections
Our legal team includes two attorneys who are also physicians, one of whom is a board-certified cardiologist, and another who is a board-certified respiratory therapist. This wide-ranging experience gives us a valuable perspective on the causes of birth injuries. We will carefully examine all the medical records and other relevant facts to determine how your birth injury was caused and who was at fault. We are seasoned trial attorneys with a proven track record of success winning favorable settlements and jury awards for our clients.
Let Us Help You
If your family has been impacted by a serious birth injury, we are here to stand up for your rights. Contact us today online or by telephone at (312) 346-8700 to speak with an experienced Cook County, Illinois, birth injury lawyer. We offer free initial consultations and bill on a contingent fee basis — you won't have to pay us attorney fees unless we win compensation in your case.