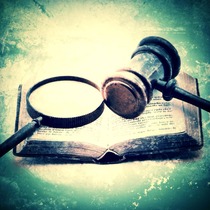 When an individual is the victim of medical malpractice or medical negligence by a company, a hospital, or a medical professional, the victim is put into an immensely difficult situation. Already struggling to recover from the harm, they must now prove their case using evidence held by the very people who harmed them; the ones with the most to gain from hiding that evidence. This is why the country needs lawyers and a strong civil justice system.
A great example from outside the world of medical malpractice is the General Motors debacle involving a faulty ignition switch. The news attention has been focused on the fact that GM knew there was an issue with the ignition switch but actively covered it up leading to some fatal consequences for consumers. The cover-up was only discovered after the family of one of the victims hired a trial lawyer to help them look into what had happened.
The civil justice system allows citizens the ability to hold companies, organizations, and people accountable for their actions that infringe upon their rights. There is no other group as focused on seeking justice and protecting your rights as trial lawyers in the civil justice system. Like the commentator said in that clip:
"We know what we know today only because of the Melton's pursuit of justice, their willingness to file a lawsuit. Our civil justice system, it's often maligned. But, you know, it remains a great check on our free enterprise system. Often, it serves as a more vigilant force than the government itself."
That is especially true in medical malpractice cases where medical records are easily altered and everyone in the medical industry sticks together. A good legal team is critical in such cases to pursue justice and to protect others from the wrongdoings of hospitals and doctors. Here are a few things to look for in a firm to help find justice for your case:
1. Expertise in the medical industry: This means knowing how hospitals, doctors, and nurses really work so that cover-ups can be uncovered;
2. Experience working with and maintaining relationships with industry experts: A medical case cannot be won or even brought unless there is an expert-doctor, nurse, or hospital administrator-willing to speak on your behalf. Because there remains immense pressure on experts to not help victims, only law firms with a strong network of experts are effective in medical malpractice cases;
3. The willingness and ability to take a case to trial: If our country's army was afraid of, or unskilled in going to war how successful would they be in keeping us safe? Not very. It's the same with law firms. If your lawyer cannot or will not take a case to trial, the legal equivalent of battle, they cannot succeed in getting you justice. The opponents in the legal world (the insurance companies, hospitals, etc.) are battle-tested veterans who give ground only when it's taken from them.
When greed, apathy, or deception prevent you from getting reasonable, safe, quality care from your medical professionals, there are lawyers who can help you and hold those who have harmed accountable so that others don't have to become victims as well.
Sources:
American Association for Justice "G.M. Recall Scandal Exposed By Civil Justice System After Years of Corporate and Regulatory Failure" Press Release, April 1, 2014
"GM Recall: McCaskill Slams 'culture of cover-up' at Consumer Protection Hearing" YouTube, April 2, 2014