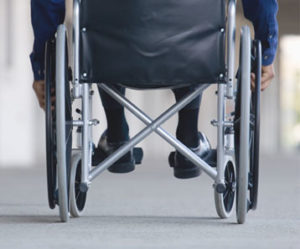 Cauda equina syndrome (CES) has many different causes. Some medical professionals fail to recognize these causes and paralysis occurs. If you suffer from CES and you believe that your medical professional failed to recognize it, you may have a misdiagnosis of cauda equina syndrome medical malpractice claim.
The causes of cauda equina syndrome are:
Tumors or lesions
Trauma or major injuries
Complications with injections near the spine
Spinal stenosis
Inflammatory conditions
The signs of CES are plentiful:
Muscle weakness in the lower body
Incontinence
Sexual dysfunction
Reflex issues
If these sensations and causes are present, a doctor should order an MRI or CT scan and surgery should follow. Treatment and full recovery are possible if it is diagnosed early enough. If not, paralysis is imminent.
Our Attorneys Deal Only in Medical Malpractice
At Cirignani Heller & Harman, LLP, we serve clients in Chicagoland and throughout Illinois in cases involving paralysis resulting from medical negligence.
We have two physician attorneys and a respiratory therapist attorney who practice exclusively in medical malpractice. Using a detailed approach, we review your medical records and any other relevant information within your case, pushing for an outcome that is strong and the best possible.
Contact the Lawyers at Cirignani Heller & Harman, LLP
Contact us to learn more about our firm. We offer free initial consultations and contingency fees. You may also call (312) 346-8700.