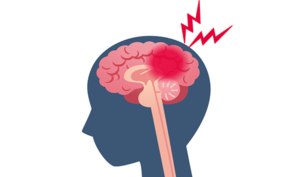 An injury that causes bleeding in the brain is a critical, time-sensitive medical crisis. When doctors treat patients who are prone to brain bleed injuries, they must exercise the utmost caution and professional care. When they fail to do so, the patients can suffer severe and catastrophic injuries, and in many cases, wrongful death.
At CHH Law, we help people who have suffered brain injuries as a result of medical malpractice. Our firm is focused exclusively on medical malpractice law, and dedicated to helping our clients obtain monetary compensation for the losses they have suffered.
Brain Bleed Injuries and Medical Malpractice
In general, there are three types of people who are at risk for brain bleed injuries:
Those with local bulges in the blood vessels in the brain (aneurysms).
Those with high blood pressure who have sustained damage to the blood vessels over time.
Those who are on anticoagulants because they are at risk for blood clots.
Everyone in these groups face the risk of a hemorrhagic stroke in which blood vessels burst and bleed into the brain and surrounding areas or outside the brain but within the skull. Bleeding between the skull and the outer layer surrounding the brain (the Dura) is called an epidural bleed. This is almost always due to trauma.  Bleeding under the dura but on the outside of the inner layer is called a sub-dural bleed. This can be due to trauma or can occur spontaneously.  Bleeding under the inner layer is called a sub-arachnoid bleed.  This is often due to a leaky or ruptured aneurysm. It is important for doctors to be aware of such risks and to take immediate action when problems occur.
When bleeding to the brain or the surrounding areas is left unchecked, the resulting pressure can cause serious, even life-threatening brain damage. Many brain bleed injuries result in wrongful death. Patients who survive can suffer catastrophic long-term damage, including impairments to mobility, speech and cognitive functions.
With two physician attorneys on staff who are also attorneys, and another attorney who is a respiratory therapist, our firm is well-versed in the medical aspects of brain bleed injuries. We will carefully review the medical records and other evidence surrounding your injury to determine how this injury occurred and who was at fault. We will do everything we can to help you obtain full and fair compensation for the losses you have suffered.