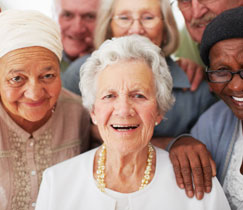 Agents from the Illinois attorney general's office recently conducted a raid that netted five people with outstanding warrants. Only this wasn't a raid on some drug den – the wanted criminals were hiding in a nursing home.
What began as a check for code violations has led Illinois Attorney General Lisa Madigan to root out wanted felons by performing surprise inspections of nursing homes throughout the state. Since December 2009, her agents have discovered 61 people with outstanding warrants living in the 12 nursing homes that have been inspected.
The arrests reveal how some people have chosen nursing homes as places to hide from police. They also reveal a failure among some nursing home operators to perform required background checks on residents and separate those with outstanding warrants or criminal histories or who pose a threat to other residents. Those considered dangerous must be monitored.
Checkout a Nursing Home Before Checking In
The inspections, and the arrests, have not only highlighted a statewide problem, but have also raised awareness of an issue that is sensitive to people contemplating placing a parent or loved one in a residential facility.
Before admitting a loved one, do a thorough check of a nursing home by:
Meeting with the staff to gauge their competence.
Performing an online search to see if the nursing home you're considering has faced any disciplinary action or has a history of complaints or violence.
Touring a facility so you can personally check on cleanliness and how residents interact with each other.
Asking if any felons, sex offenders or others with a criminal past are residents and, if so, how they are isolated from the general population.