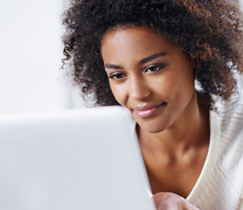 In order to help patients make more informed decisions about their care, the Center for Medicare and Medicaid Services (CMS) has enhanced its hospital comparison tools.
"These tools are new ways CMS is making sure consumers have information about health care quality and important information they need to make the best decisions about where to receive high-quality care," CMS Administrator Dr. Don Berwick said in a statement. "These efforts are designed to also encourage providers to deliver safe, patient-centered care that consumers can rely on and will motivate improvement across our health care system."
The changes that have been made by the agency include more robust information on hospital track records – including how well facilities protect their patients from surgical infections and the therapies that they offer to prevent heart attack fatalities. In addition, the comparison tool also now includes information on mortality and readmission rates that hospitals have had over a 30-day period.
CMS has also added information to its Quality Care Finder, which includes data on medical plans and nursing homes, and the Quality Improvement Organization (QIO) program – which provides technical support and resources to health care professionals who need help understanding the requirements that hospitals, nursing homes and doctor's offices must abide by.
According to Patrick Conway, the Director of CMS's Office of Clinical Standards and Quality, all of these changes are all about improving care for patients and giving health care professionals the tools that they need to accomplish this.
"Patient-centeredness means that every decision that's made and every program that's established is focused on patients and their families," he said in a statement. "QIOs will promote this concept by including beneficiaries and front line clinicians in quality improvement initiatives, learning and action networks and communications. Listening to the voices of patients and staying focused on their outcomes and experiences are essential to achieve care centered on the patient."
These tools can help prospective patients make the best choices for their care. Hospitals that have poor marks in certain areas could potentially lead to serious health issues and medical malpractice cases. By avoiding these facilities, patients could get back to normal faster.
If you or someone you love has been the victim of medical malpractice, speak to an experienced attorney in your area. You can help others by telling your story. Doctors and hospitals need to be held accountable for their actions when the care they offer is negligent.