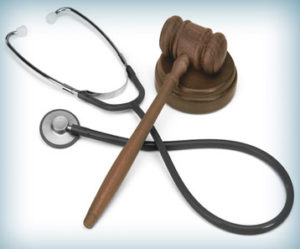 During and after surgery, it is your anesthesiologist's job to ensure that your breathing and blood pressure are at healthy levels. If your blood pressure or oxygen intake drops to an unsafe level, parts of your body may not be getting enough blood, leading to paralysis or amputations.
If you feel that your anesthesiologist was negligent in his or her observation of your blood pressure or breathing levels, ultimately resulting in paralysis or an amputation, you may have a medical malpractice claim and you should seek an aggressive, compassionate failure to maintain blood pressure malpractice attorney to assist in seeking the best compensation possible.
Choose a Determined Chicago, Illinois, Medical Malpractice Lawyer
The Chicago, Illinois, lawyers at Cirignani Heller & Harman, LLP, understand the complexities that accompany medical malpractice law.
The attorneys at our firm deal exclusively in medical malpractice law. Due to the narrow level of our focus, we are accustomed to handling some of the most intricate, sensitive and complicated cases in the region. We do so with your best interests in mind while seeking the best possible outcome for your case.
Contact the Lawyers at Cirignani Heller & Harman, LLP, for a Free Consultation
Contact us to determine if you have a case. We are proud to offer free initial consultations. To schedule an appointment with us you may call (312) 346-8700. We are determined to see your situation improve, so we do not collect attorney fees if we do not win your case.