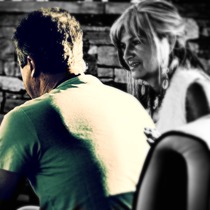 Medical malpractice is one of the most intricate areas of law. The processes and details involved are extensive and expensive.  It is important that a law firm has the right experience, the right expertise, and the resources to support their clients and their case throughout the process. Choosing a good medical malpractice attorney can be the most critical part of your case.
It is not uncommon for a medical malpractice case to take between three to five years to be resolved.  Whether that settlement is a verdict in a trial or a settlement having an experienced attorney to help you is important.
Doctors. hospitals and insurance companies have a strong network of legal support behind them, that means picking an attorney and a law firm to represent you is an important first step.  Here are 3 things to consider as you choose an attorney to represent you or your loved ones:
Investigate the attorney's practice areas
The attorney you choose should have significant medical experience. If he or she practices mostly personal injury and has pursued a few medical malpractice cases, he or she will not have the experience you need to get the best possible outcome for your case.
The attorney should have the resources to pursue your case.
Medical malpractice is extremely expensive. The defense has access to a pool of experts and doctors because oftentimes they provide the insurance for these professionals. The attorney you choose should have a strong reputation among the medical community, providing you with access to a level playing field.
The attorney should have experience trying cases to verdict.
The mechanics of medical malpractice cases are extremely technical, specific enough that no attorney should ever just dabble in this area. An experienced attorney will know which cases are worth taking and have the ability and willingness to take the case all the way through a trial if necessary.
This can be one of the most difficult and trying periods of your life. You deserve to have a legal team determined to seek the best possible outcome for you and your loved ones. Our firm is dedicated to helping victims of medical malpractice seek justice. With attorneys who are also board-certified medical professionals, our clients can rest assured their case is in good hands. It is important to us to work aggressively in the courtroom. Just as important as offering our clients a healthy dose of compassion and peace of mind.