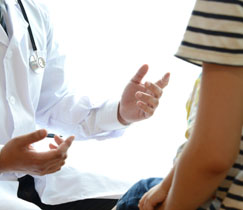 Suit alleges patient thought he was cancer-free and was unaware of test results
A Chicago-area woman is suing an Oak Park urologist for allegedly failing to inform her father of his cancer diagnosis, according to the Chicago Tribune. Her father, who died of the disease in 2013, had gone to have a tumor on his bladder examined two years earlier. Following that procedure, he was allegedly told that he was cancer-free; however, a pathology test soon showed otherwise. Allegedly, the urologist failed to inform the patient of the test's results.
Told tumor was benign
The man in the case went to the hospital to have a tumor inspected in early 2011. According to the National Trial Lawyers Magazine, the man was told by his urologist that the tumor was benign and the man left thinking he was cancer-free.
However, the results of a pathology test that came in a week later showed that the tumor was indeed cancerous, yet the patient was allegedly not informed of the test's results. His daughter says that her father went a year believing he was cancer-free and it was not until 2012, by which time it was too late, that he discovered he was suffering from bladder cancer. He died, aged 58, in April 2013 and, had he begun treatment earlier, according to his daughter, he would have had a better chance of surviving.
Negligence alleged
The daughter's lawsuit claims that the urologist should have been aware that the test results had not even come back when he told the man that he was cancer-free. When the doctor actually did receive the test results, he is further accused of failing to pass them on to the patient. The urologist is also accused of failing to notify the patient that he had malignant and invasive cancer during subsequent visits to the hospital. The patient filed his lawsuit against the urologist shortly before he died, reportedly telling his daughter, "doctors are human, but negligence is not an accident."
For his part, the urologist disputes the claims and says he did inform the patient of the test results, but that the patient chose not to have treatment performed.
Medical malpractice
Failure to diagnose or inform a patient that they are suffering from a potentially life-threatening health concern means that valuable time is often wasted which could have been used to treat the problem. Furthermore, when the patient and their family learn of the health condition, the physical pain is likely to be accompanied by feelings of frustration and betrayal that the problem was not dealt with by medical professionals sooner.
Anybody who has a loved one who has suffered because of the alleged negligence of a medical professional should contact a medical malpractice attorney today. Holding medical professionals accountable for alleged negligence is not simply about "getting even," but about making sure such behavior is not repeated in the future.