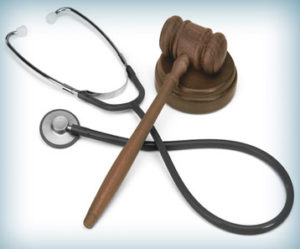 Errors by surgeons, anesthesiologists and other medical professionals can lead to severe spinal cord injuries. If you or someone close to you has suffered a spinal cord injury in surgery, it is important to have a knowledgeable medical malpractice lawyer by your side.
At Cirignani Heller & Harman, LLP, we have extensive experience representing medical malpractice victims from Chicago, Illinois, and throughout the surrounding region. We are focused exclusively on medical malpractice law, and are prepared to help you obtain monetary compensation for your medical bills, lost wages, pain and suffering and other hardships.
Contact us today
online or by telephone at 312-346-8700 to speak with a knowledgeable medical malpractice lawyer.
Spinal Cord Injuries and Surgical Errors
The spinal cord cannot sustain much pressure until the damage to the patient becomes irreversible. For this reason, it is important that doctors take care to avoid injuring the spinal cord and the surrounding arteries, nerves, tissues and bones. When damage does occur, it is important that doctors recognize the damage and take immediate action to prevent unnecessary complications.
Examples of spinal cord injuries occurring during surgery include:
Spinal and epidural injections that damage the spine or adjacent arteries and tissues
Steroid injections that cause bleeding into the spinal canal
Incorrectly positioning the body while administering anesthesia. In certain cases, incorrectly positioning the body can lead to spinal cord injury.
Patients who suffer spinal cord injuries during surgery can suffer paralysis, paraplegia, quadriplegia and a wide range of other conditions. Some victims suffer wrongful death. Our lawyers will work with you to determine the extent of the damage, and aggressively advocate on your behalf to recover full and fair compensation.
Let Us Help You
If you or someone close to you has been injured by medical malpractice, we are here to stand up for your rights. Contact us today online or by telephone at (312) 346-8700 to speak with an experienced attorney. We offer free initial consultations and bill on a contingent fee basis — you won't have to pay us attorney fees unless we win compensation in your case.