Breast Cancer • Cervical Cancer • Prostate Cancer • Lung Cancer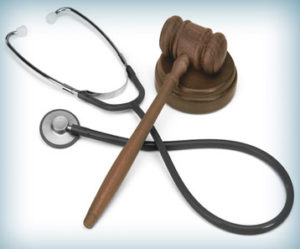 Routine is the enemy of good medical practice. Every day, doctors see dozens of patients whose medical concerns are not serious. Unfortunately, assuming that everyone's concerns are not serious can cause physicians to overlook important warning signs when it matters most.
At Cirignani Heller & Harman LLP, our Chicago medical malpractice attorneys hold doctors accountable for failing to investigate indications of cancer. We have successfully represented victims of medical malpractice for more than twenty years, and are fully prepared to represent you. Please contact us today to schedule a free consultation.
---
Holding Doctors Accountable for Medical Malpractice
We are a unique law firm with both a legal and a medical background – our Chicago misdiagnosis of cancer attorneys include a certified respiratory therapist and two licensed physicians. As a result, we cannot be manipulated by insurance companies, and we don't allow our clients to be manipulated either. We always take the time to clarify the legal process to our clients, and provide detailed medical explanations. When faced with difficult matters, clients need reassurance that their case is in skilled and compassionate hands.
In some circumstances, a radiologist may fail to notify a patient's primary physician that their mammogram, pap smear, or MRI is suspicious. In other cases, a treating doctor may fail to correctly read the radiologist's notes or decide not to perform a biopsy, a procedure that would be instrumental in determining if an individual had cancer.
At Cirignani Heller & Harman LLP, we hold medical professionals accountable for their critical mistakes. We will carefully investigate each case to pinpoint who failed to diagnose the cancer — our legal team will then proceed to prepare and develop a strong case.
What Can We Do for You?
We are dedicated to securing as much financial compensation as possible for medical malpractice victims. If the cancer has spread, we will work with medical professionals to determine how much compensation will be needed to cover medication, chemotherapy, surgery or rehabilitative care.
Our Chicago misdiagnosis of cancer lawyers also have substantial experience obtaining compensation to cover lost wages, loss of relationship, and future medical needs. If your doctor and the radiologist both made life-altering mistakes, we will strive to hold them both responsible. Rest assured, we will examine and exhaust every possible avenue of recovery.
Integrity • Compassion • Tenacity
Whether you were misdiagnosed with lung, breast, or cervical cancer, we ready to help you. Please contact us today to schedule a free consultation.
Free Case Review by One of Our Chicago Doctor Attorneys